Throughout the year, members of the Gartner team gave back and volunteered in their local communities. Through Gartner Gives, our charity match and volunteer program, associates are able to give back to the causes that are most important to them with the support of Gartner to help amplify their efforts. Learn more about the different ways our associates around the world got involved and contributed the causes that matter most to them.
Thus far, in 2021 Gartner associates volunteered almost 10,000 hours and donated almost $6 million including the Gartner match.
Here are just a few examples of associate's leadership in the community.
Education Initiatives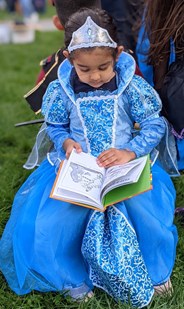 In Stamford, Connecticut, home to Gartner headquarters, education is not equally accessible to all. In partnership with the Stamford Public Education Foundation (SPEF), Gartner is actively participating in various programs and initiatives to support SPEF's mission to deliver educational programs and resources that elevate student, educator, and parent success by bridging the gap between needs in the Stamford Public Schools (SPS) and resources in the community. Gartner leadership expected its sponsorship to make an impact across the 21 local public schools served by SPEF as part of a commitment to be good corporate neighbors. 
This year, Gartner associates volunteered their time at various activities to help with the education and advancement of local youth including a Halloween book drive, a mock interview session, and a 5k to help raise money and awareness for other key initiatives. 
In addition to this, a team of Gartner associates from India visited the local schools with the partnership of Peepul, a non-profit organization. The initiative was aimed at gathering insights from these schools which would then be used to assess areas of development, thus aiming to create a better environment for the students and teachers.
Human Rights Initiatives
The Gartner CSR team in India supports Little Drops, an organization which provides medical and therapeutic care laced with abundant measures of love to over 1000 elderly destitute living in the area. In order to maintain hygiene for all senior citizens in the shelter, there was an essential need to renovate the toilets,  supplies, and change pipelines to both sewage and water.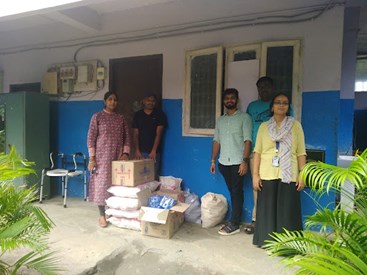 Gartner associates volunteer their time to help Little Drops achieve substantial improvement in various infrastructural facilities aimed at improving the quality of life for the elders living in the shelter. Renovating the restrooms has given the residents access to cleaner and better sanitation amenities. The overall hygiene has also improved substantially.
To support those who struggled financially due to the lockdown in India, Gartner volunteers also worked with local organizations to collect funds to purchase dry rations and items for everyday use for domestic helpers. 
Gartner associates in Singapore also provided support to countries in need during the height of the COVID-19 pandemic. When our associates discovered that Indonesia did not have enough oxygen tanks to support patients with mild COVID-19 patients, they worked together to raise money for oxygen tanks to be donated to Indonesia. In total, over 1,200 oxygen tanks were donated to Indonesia thanks to the efforts of our associates. 
Mental Wellness Initiatives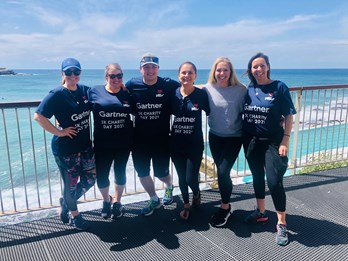 Our associates in Australia recently organized a 5k to raise money and awareness for Lifeline, a non-profit organization that provides 24-hour crisis support and suicide prevention services. With the uncertainties and difficulties that many have faced while navigating the pandemic, Lifeline's services have proven to be incredibly important and continue to positively impact the community. In total, the Gartner team was able to raise $63,000 AUD including contributions from Gartner Gives, our charity match program. 
Sustainability Initiatives 
Our associates in Gurgaon joined the Corporate Social Responsibility (CSR) team to mark the continued partnership with NABET, a non-profit organization, to plant over 50 trees in the proximity of the newly built Gartner office in Gurgaon, India. Gurgaon is India's second-largest information technology hub and third-largest financial and banking hub. With offices and concrete land all around, it's important to plan the green infrastructure as well. Therefore, the volunteers from Gartner were very happy to be a part of this initiative which is much needed at this moment when cities are facing issues related to ecological imbalance. 
Learn more about Corporate Social Responsibility at Gartner here.