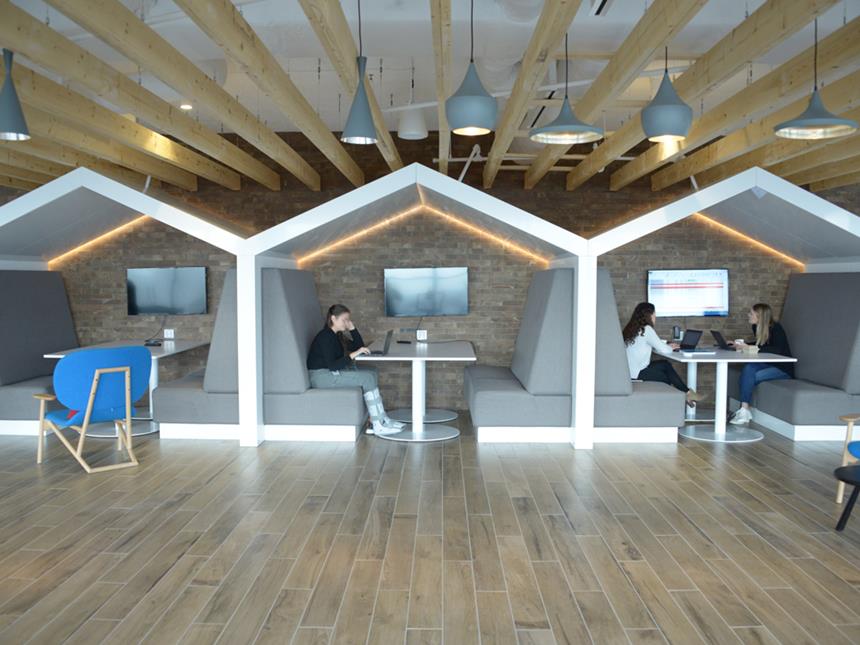 Arlington
Located across the Potomac River, the Arlington office is the tallest building in the metropolitan D.C. area and offers sweeping views and modern facilities for a great working environment.
Location Highlights
Why we love Arlington
Work perks
The office has pantries on every floor, a fitness center, a full-service cafeteria complete with pizza oven and social areas.
Around town
The office is over the bridge from D.C., next to a Metro, main bus stop and 15 minutes from DCA airport for easy commuting.
Downtime
You'll find a host of restaurants and breweries in nearby retail areas and Central Place complex.
Venture out
Enjoy kayaking down the Potomac or hiking the Old Rag Trail in Shenandoah National Park (only 75 miles from D.C.).
Hear from our associates
"The Arlington office is a tight-knit community of motivated and helpful colleagues. It offers spectacular views of Washington, D.C., easy access to the Metro and is surrounded by amazing restaurants. "
"In Arlington, we follow a single motto: 'We don't leave anyone behind.' This encourages people to work with tons of enthusiasm and dedication."
Jobs for you
We're growing and adding new opportunities every day. Explore our open roles to find a position that's right for you.
View all jobs
Stamford, CT / Fort Myers, FL / Arlington, VA / Irving, TX
Stamford, CT / Fort Myers, FL / Arlington, VA / Irving, TX
Stamford, CT / Fort Myers, FL / Arlington, VA / Irving, TX