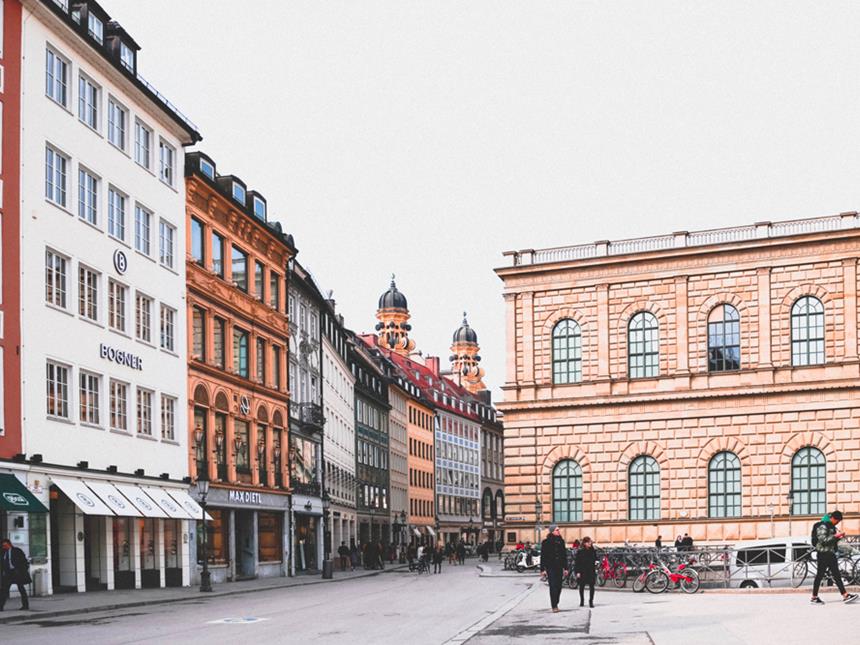 Munich
This Gartner Center of Excellence is in the newly redeveloped borough of Messestadt Riem, just 15 minutes outside the heart of Munich.
Location Highlights
Why we love Munich
Work perks
The office offers collaborative workspaces, fundraising and volunteering opportunities, a running club and yoga classes.
Around town
The office is easily accessible with the Tube, and has access to all transportation networks.
After work
There are 100+ beer gardens across Munich, as well as seasonal fairs where you can find coworkers gathering together after work.
Venture out
With a number of universities, museums and theaters, there's so much to do and see around this historical city.
Hear from our associates
"Located in the eastern part of the city, with the Tube, you are only 20 minutes away from the city center. The shopping center next door makes it easy to make a trip straight after work."
"The atmosphere in the office is relaxed, and people enjoy lunch together and work together in a friendly and respectful way. This is probably why Munich is called the most northern city of Italy."
Jobs for you
We're growing and adding new opportunities every day. Explore our open roles to find a position that's right for you.
View all jobs
Munchen / Dusseldorf / Frankfurt-Niederrad
Dusseldorf / Munchen / Frankfurt-Niederrad
Munchen / Remote - Germany