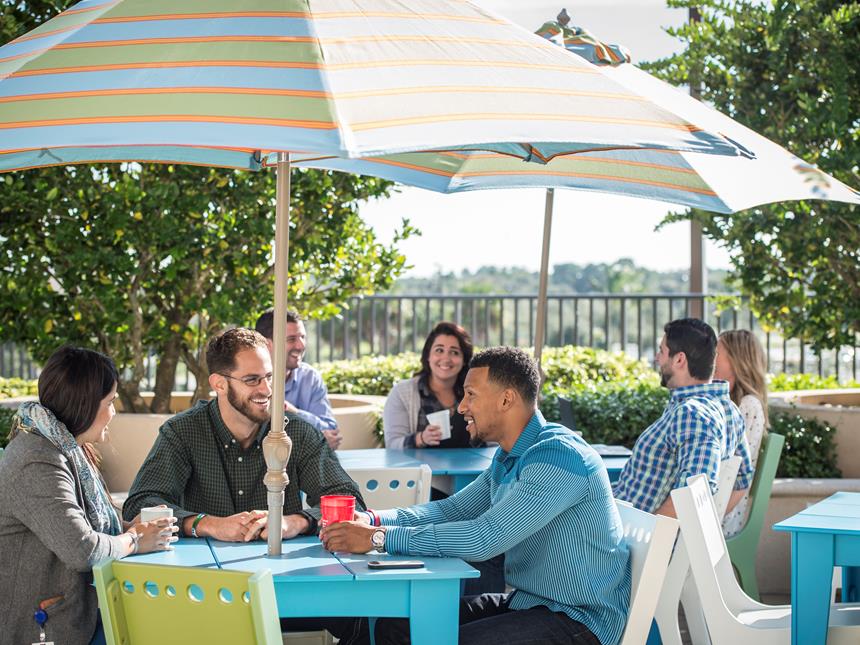 Fort Myers
On our largest campus to date, you can collaborate with over 2,000 associates across various business units. If you like the sun and sand, this is the place for you.
Location Highlights
Why we love Fort Myers
Work perks
Our office features a full gym, subsidized cafe and restaurant, half-mile trail outside, dry cleaning and car washes.
Around town
The Fort Myers office is 10 minutes away from the Southwest Florida International Airport and two hours from Miami and Tampa.
After work
There are ample opportunities for team/organization bonding, including volunteer events, happy hours and beach days.
Venture out
The average low temperature of 65 degrees means you can enjoy beaches, shops, restaurants and outdoor activities all year.
Hear from our associates
"As a military dependent, I have lived around the world. Fort Myers is one of the few places that has something for everyone, with a diverse community that makes my multiracial family feel accepted. "
"The collaborative office has helped me form a strong network and great friendships. I love spending time at the pool or beach and new restaurants and activities are always popping up locally."
"I've enjoyed being able to take a boat out on the weekends, wakeboarding or just going to the beach. Being in Fort Myers is great."
Jobs for you
We're growing and adding new opportunities every day. Explore our open roles to find a position that's right for you.
View all jobs
Fort Myers, FL / Irving, TX