Are you getting ready for an upcoming interview with Gartner? We know preparing may seem a bit overwhelming, and the shift to virtual interactions can make candidates even more apprehensive. Below our recruiters are sharing some tips to guide you.
David Chapman, Recruiting Team Lead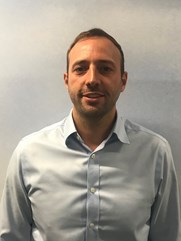 I have over 10 years of experience working within the recruitment industry across the U.K. and Australia. I joined Gartner in 2019 and I currently recruit sales associates across our Global Technology Sales (GTS) and Global Business Sales (GBS) teams. 
My advice to those who may be interviewing at Gartner:
Always ask questions. An interview is a two-way communication process. Asking good questions can often showcase a person's business-level acumen. It also serves as a way to initiate conversation and get a feel for what it's like to work for the organization. Check out this blog for some examples of great questions to ask in your Gartner interview. 
Think critically and be concise. Try to take your time and understand what the interviewer is trying to test you on before answering. Being sharp and clear is typically more effective than providing as much information as possible!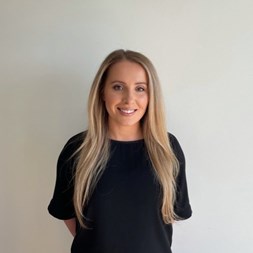 Samantha Petrovski, Senior Recruiter
I have been with Gartner for over 3 years  and what I love most about being a Sales recruiter here is seeing candidates I have sourced, coached, and guided through the recruitment process to secure their dream job. 
My advice to those who may be interviewing at Gartner:
Be coachable. One of the key behaviors we look for in our salespeople is being open and receptive to feedback. Gartner prides itself on being a feedback-driven organization and the people who experience the utmost success are those who view themselves as a continuous improvement project. These are the people who seek out feedback throughout every stage of their career, and this is also relevant in the interview process.
Build a rapport. Candidates should seek to build credibility and make a positive impression in interviews. This can be done by maintaining eye contact, actively listening, and mirroring the person who is interviewing them. This also enables candidates to showcase their personalities and feel more comfortable when communicating throughout an interview.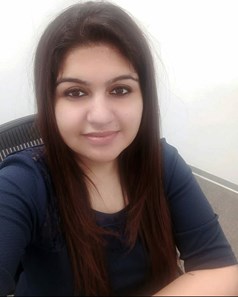 Abhilasha Sharma, Recruiter
I joined Gartner about 1 year ago as a recruiter for our Digital Market, Marketing & Communications BU and Consulting BU. I enjoy the opportunity to connect with candidates from a variety of backgrounds who have a wide-range of interests. 
My advice to those who may be interviewing at Gartner:
Be yourself. Show your passion and be clear in what motivates you as this helps us picture you as a member of our team. Plus, we want to hire people who are as excited about Gartner as we are!
Understand the role.. Go through the job description to understand the requirements of the role. Think about how your skills and experience will help you be successful in the role.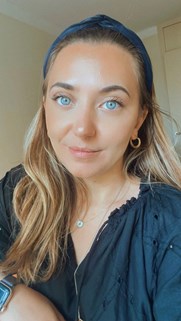 Anne Heinzl, Recruiter
I joined Gartner in March 2019 in Barcelona as a University Recruiter. Currently, I recruit for our Gartner Technology Sales (GTS) roles and early talent opportunities. I have more than 7 years of experience within the recruiting industry. . 
My advice to those who may be interviewing at Gartner:
Come prepared. Take time before the interview to familiarize yourself with Gartner and our values. Deep dive into the role description and finetune your answers to fit the role. Check out the recruiter/hiring managers LinkedIn profile and send them a message prior to your interviews. Keep in mind, your interview should be a 2-way conversation, so don't be afraid to ask questions. 
Ask for feedback! Regardless of the outcome of your interview, you can always improve by asking us for feedback and we are always happy to provide commentary!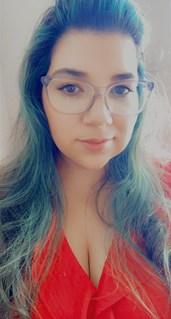 Courtney Williams, Senior Recruiter, Digital Markets
I joined Gartner in 2021 as a Recruiter, and I currently recruit marketing associates across our Gartner Digital Markets (GDM) and Corporate Marketing teams globally. I recently hit my one-year mark working at Gartner, however I have more than 10 years of experience in Talent Acquisition working across various industries.
My advice to those who may be interviewing at Gartner:
Do your research. Who is Gartner, and what do we do? What about our company is interesting to you? Study the job description, our company website, and our social media profiles. By doing research before you interview, you will be able to showcase your interests more effectively as well as uncover how yourself and the role you are applying for fits into our global organization Learn more about who Gartner is here. 
Don't give up if you don't get an offer for the first job opening that you apply for. At Gartner, we do our best to identify talent that is the best fit for each role and team. It is important to keep an open mind as you interview and consider each opportunity to meet with hiring leaders as a networking opportunity that could lead you on a path to your perfect future career.
How candidates can strengthen their professional presence and resume to help them secure the job: 
We are living in a very competitive and digital landscape; it is imperative for candidates to take time to curate their personal brand online in order to ensure the highest chance of success at securing a job with Gartner. This means that in addition to having a great resume candidates can showcase their unique experiences, passions, and insights on social media sites to set themselves apart from others. Candidates should make sure that their online profiles match their resume, contains personal referrals if possible, and includes content posts that are relevant to their industry. Having an authentic personal brand online paints a picture for recruiters and hiring managers of who the candidate is before the job interview, and can also aid in establishing themselves as a subject matter expert in niche industries.
Are you interested in pursuing a career opportunity with Gartner? When you join our team, you'll be given all the tools needed to succeed and accelerate your career path. Discover more about our limitless growth and professional development opportunities here.