In this article, we'll share a few insights on how to prepare for that next big task on your to-do list: your Gartner interview. If you're short on time, skim through the tips listed at the bottom of each section.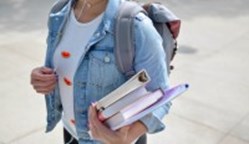 Over the course of hundreds of conversations with Gartner candidates, we've learned a few things about what sets a stellar candidate apart from a good one. Gartner shares with clients what they should expect on the road ahead, and our success stems from constantly staying in front of the curve with our insights. In this article, we'll share a few insights on how to prepare for that next big task on your to-do list: your Gartner interview. If you're short on time, skim through the tips listed at the bottom of each section.
Gartner doesn't create "IT" — we create insights and best practices to address executives' most pressing priorities.
Yes, our stock symbol is in fact "IT," but that doesn't make us a tech company. Gartner's client resources are steeped in over 40 years of research into the best practices that make and keep organizations of all sizes, and the business areas within them (including IT), successful. Our continued success at equipping business leaders with the research, advice, and tools to achieve their mission-critical priorities and build the successful organizations of tomorrow stems from clients who deem our insights indispensable.
So what exactly is this company selling? At its simplest: a subscription in exchange for information and guidance. My bare-bones analogy is that Gartner is similar to a Netflix for C-suite executives, except instead of topics like "documentaries" and "TV series," an HR executive, for example, might comb our research to answer questions like "What metrics should I track to assess how my diversity and inclusion initiatives are performing?" or "How do I know if my company is offering benefits our employees actually care about?" In addition to the insights addressing executives' mission-critical priorities, we also employ Executive Advisors, former practitioners and C-levels who can help a client implement our scalable solutions to their particular task at hand. With the acquisition of CEB in 2017, Gartner's focus expanded from IT and its related business functions (like supply chain), to include insights for finance, legal, HR, marketing and sales executives.
Tip: You can see how it might fall a bit short to describe Gartner as just an IT company if asked to share a business model overview in your interview. Tie in your understanding of our research and advisory offerings in your next conversation with us.
Gartner is a growing company. What does this mean for your career here?
Gartner has achieved 35 consecutive quarters of double-digit growth, to date. In a global economy experiencing one unexpected shift after another, the consistency of this momentum is especially noteworthy. Aside from the obvious (read: job security), what else does this mean for your career at Gartner?
Growth is essentially synonymous with change. Is change comfortable? No. Is change easy? No. Is change always anticipated? No. Do both large- and small-scale changes foster opportunities to learn and stretch your own understanding of our business and your career potential? Yes.        
As a recruiter, I look for candidates who are agile, tenacious and uncompromising in their efforts to achieve goals. To secure an offer at our growing company, you want to be willing to face uncertainty and take advantage of uncharted opportunities. Embracing challenges, taking feedback in stride and viewing setbacks as growth opportunities are all characteristics that point to success in a growth environment.
Tip: Do your research! Take a look at recent articles about Gartner, or those featuring our research in publications like The Wall Street Journal and Forbes. Check out the Gartner Careers Blog before your first interview — we're constantly sharing profiles of high-achieving associates and accolades we're earning as an organization.
Gartner uses behavioral-based interviewing. Know how to succeed with this interviewing method.
Behavioral-based interviewing (BBI) is a technique Gartner utilizes to evaluate prospective talent, in addition to other function-specific evaluation practices. BBI is based on assessing your behavior in previous situations, as studies show past behavior is the best indicator of future behavior. Depending on the business unit you're interviewing with, there may be nuances to the specific scope and format of your interviews. However, thoughtfully preparing for a behavioral interview ensures you're spending time reflecting on past achievements and formulating how to articulate those scenarios in detail, which will help you succeed in any interview format.
BBI questions almost always begin with "Tell me about a time when ______." So how do you figure out which questions to anticipate? Consult the job description first, and take note of the skill and experience requirements. For example, if the job description includes the sentence "Build relationships with senior leaders," it would be smart to reflect on a time when you've done just that. If you're a campus candidate, reflect on your extracurricular and leadership undergraduate roles for your BBI examples. (Leave high school experience out unless it's super-compelling.)
Tip: Utilize the STAR (situation, task, action, result) response format as a guide for formulating how you'll share your scenarios. Remember, the recruiter's evaluation of your past behavior can only be as good as the level of relevant detail you share. Be sure to describe the four main components mentioned above, and choose examples where you've owned the action.
We embrace the champion mindset. How does this impact your interview?
Gartner formulates best practices based on data and insights. The champion mindset stems from knowing and applying these best practices. In my own wheelhouse recruiting for our sales teams, I find the champion mindset in candidates who have a strong desire to grow and be the best, and who speak to applying proven best practices in their own processes.
Additional components of the champion mindset are owning your results and persevering despite challenges that arise. Do you take accountability for the results you achieve, and do you reflect on adjustments you can make to be even better? How do you power through the ebbs and flows in your role?
So how does the champion mindset impact your interview? That's up to you! Find opportunities in your conversations with recruiters and hiring managers to demonstrate ways you're already applying the champion mindset in your day-to-day activities (ahem … in a BBI example, perhaps?).
Tip: Before your interview, take each element of the champion mindset and think through ways you can weave in examples not only in BBI responses, but in your background overview and/or reasons why you're seeking a new opportunity.
Your recruiter is your coach.
In most companies, your interview process typically begins with you being contacted — either actively or in response to your application — by a recruiter. As you advance through the interview process, you'll likely have the opportunity to interact with members of the team that is hiring for the role. Most times you'll speak with a hiring manager, and sometimes with potential peers.
Gartner follows a similar type of interview process structure, and what might not be readily apparent to many candidates is that once you reach the later stages in your interview process, your recruiter becomes your advocate and coach. I'd even argue that the latter is true at every stage. Gartner's culture has a laser-like focus on feedback — giving it, soliciting it, applying it, learning from it. This cultural component permeates our interview process as well. Anticipate receiving feedback at every point in the interview process, with the expectation that you'll apply it in the next round.
So how do you maximize your recruiter's coaching capabilities? For starters, by proactively asking for feedback. Don't be afraid to have frank conversations with your recruiter around compensation requirements and fit. Just as we're evaluating your skills and background for the role at hand, we encourage you to evaluate us. Shy away from using the Googled list of "best questions to ask at the end of your interview." Ask questions in the moment, demonstrate that curiosity and ability to readily pivot! It's okay to ask your recruiter what to expect in the next interview round, for tips on how to best prepare, and for your interviewers' contact information to send a follow-up note afterwards. It's important to realize that your recruiter is in your corner, with the goal of matching you with the best possible next step in your career.
Tip: Set the tone for transparency from the beginning of your interview process. In your first interview, ask your recruiter what the full interview process looks like. Who will you be meeting with if you advance, and what is the structure of subsequent interviews? What is the timeline for expected hire? What is the team looking for in a best-case scenario candidate? The recruiter may not have all the answers, but your desire for that next level of information demonstrates the degree of critical thinking we love to see in our candidates.
Are you interested in joining the Gartner team? Search for an available position here.