Written By: Alycia Byrne, Senior Recruiter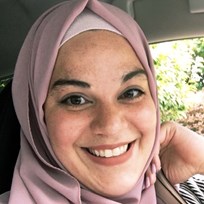 Have you recently entered or re-entered the workforce, started a new job, completed a big project, or recently passed a certification exam? Well then, now is a great time to create, update or polish your resume!
Here are 4 helpful tips to guide you in creating a best-in-class resume!
The Pre-work: Customize Resume
Understanding your audience is the key to a successful resume.
Familiarize yourself with the organization and the specific job you are applying for. 
Follow the organization through its social media platforms.
Review the "about" section of the organization. Look for key elements you can plug into your resume that match the company culture
Review your resume side by side with the job description. Match keywords from the job description to your resume where applicable. 
Keep it Simple: Resume Format
Your resume may be reviewed by an Applicant Tracking System before an actual person.
Create a simple, clean, and easy-to-read format for your resume. 
Resume building templates can be difficult to alter formatting to fit your specific needs. Tables, columns, graphics, and other add ons can cause issues when submitting your resume to apply.
Choose a clean and simple font and color. Try using bold and italic for emphasis rather than font color.
Keep the page count to 1-2 pages.
It's All in the Details: Resume Content
Your resume is your opportunity to brag about your accomplishments and the impact you have made in your career. Walk the reader through your career journey and development.
Begin with a career summary, illustrate what you bring to the table for your prospective employer.
Build your career experiences in reverse chronological order (most recent first).
Structure your expertise & accomplishments using bullet points vs sentences.
Include education, certifications, and professional affiliations. 
Dos & Don'ts: What to Leave Off of Resume
What you avoid listing on your resume is almost as important as what you do list.
Don't provide past supervisors and references
Don't include your full address. Only include your city, state, and zip code
Don't use unprofessional email addresses. 
Don't use the lengthy default LinkedIn personal link. Use the shortened LinkedIn address you can customize.
Interested in joining the Gartner team? Search for an open role here. 
---
At Gartner, our associates strive to do their best work for their clients, teammates, and themselves. Learn more about our culture here.