Written By: Jennifer Porcelli, Recruiter, Diversity & Inclusion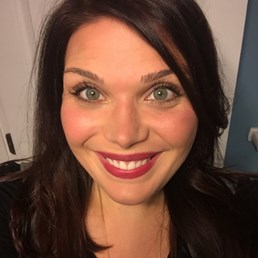 As the impact of COVID-19 continues to spread worldwide, organizations such as Gartner are prioritizing the health and safety of associates by implementing work-from-home policies. While this may not be a dramatic impact on employees who are already remote, those who are accustomed to working in an office every day may find the transition challenging.
However, with a little preparation using some of the best practices below, you can mitigate any disruptions and continue to be a productive member of your team. Here are 5 tips for remote working beginners:
1. Designate a Workspace
Many remote workers use a dedicated space in their home as an office space. You should "commute" there every morning and stay there during working hours.  If you don't have a space like this in your home, don't fear! All you need is a space in which you will have no distractions. Find a quiet space, (with a door if you can!) and set it up with all your work essentials such as your laptop, planner, pens etc.  Try to mirror your office workspace as much as possible. This means, if you don't have a TV on in your cubicle, you shouldn't have one on when working from home.
2. Stick to Your Normal Routine
If you are used to getting up at 6:00 AM to exercise, read the paper, or whatever else your morning consists of—try your best to stick to the same routine. Take your shower, get dressed in clean clothes, make your coffee and get ready for the workday. As tempting as it may be to sleep until 10 minutes before your workday begins and work from your pajamas, this most likely will not attribute to productivity!
3. Create and Maintain a Schedule
Sticking to a normal routine also means making sure to adhere to your regular working schedule. If you work in your office from 8:00 AM to 5:00 PM daily with an hour for lunch, do the same at home. Sometimes when you work remotely, it's easy to lose track of time because you are not 'packing up for the day' when you're ready to head home, which can often lead to overwork. Set boundaries with yourself and be sure to stay on top of your calendar.
4. Over-Communicate
Communication is critical to success in any role, but when working remotely it becomes even more important because you are no longer a few desks down from your co-workers or manager. It can be easy to isolate when working remotely and lack of connection is never a good thing for you—personally or professionally.  If your company has internal online chat messaging systems, make sure you are always visible. Call or message your colleagues daily. If you don't already do this, schedule 1:1 check-in meetings with your manager on a weekly basis to discuss goals, upcoming projects, and daily tasks. Utilize video technology so you can see your colleagues.  Even if you are simply just finding it hard to adjust to not having people around you, pick up the phone and talk to someone.
5. Embrace Breaks
As you begin to work from home regularly, you may find yourself sitting at your desk for hours—sometimes forgetting to eat, drink enough water, or simply just stretch. Despite what you may think, taking breaks can foster productivity! Taking a step away from the computer to get some fresh air, eat a healthy snack, do some yoga, or simply just breathe can really help re-energize and refocus you.
---
At Gartner, we recognize that our associates are at their personal and professional best when they are happy and healthy. Learn more about life at Gartner here.