Are you interested in taking the next step in your career? Below, Gartner Talent Sourcer Hanna Orselet shares her five tips for interview success.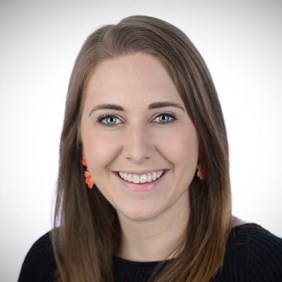 My name is Hanna Orselet, and I am Talent Sourcer for our Global Business Sales (GBS) team. I was in the same seat myself last February-March and was put at ease by the enthusiastic and passionate team members I spoke with. Here are a few tips to help succeed in your Gartner sales interview:
Be yourself!

 Gartner is a people business and we want to get to know you and hear about the value you'd bring to the team.. Also, we use this insight to best align you to a team and manager to set you up for success.

Get to know Gartner.

 Take some time to look into Gartner and the work we do. I can say that I was a bit confused when I first started interviewing, but showing that you took the time to investigate and build out a surface-level understanding of the company will make you stand out. 

Why Gartner?

 Be prepared to discuss what you are looking for in a new role and why Gartner seems aligned as an exciting opportunity for you. Showing your passion and being clear in what drives you in the workplace will help us picture you as a member of our team. Plus, we want to hire people who are as excited about Gartner as we are!

Bring examples.

 Bring some examples of your relevant sales experience, and relationships you've built with key decision-makers. Our products and sales are unique, but we are confident our world-class training can prepare you for success. What we want to understand is how you approach the sales process, the challenges you have overcome, and your strong ability to build relationships.

Ask away!

 Don't be afraid to ask questions. Seek out people in your network that may work here, or ask the recruiters during your interview. We want you to have a full understanding of the company, culture, and the role to be sure it's the right fit for you.
---
Are you interested in joining the Gartner team? Explore our available positions here.