Apart from being Gartner Sales Manager in the Australia-New Zealand Regions, Laura Maddison aptly describes herself as a fun seeker, wine enthusiast, and mother. We sat down for a fun chat about what has been a driving impact throughout her career journey. The blog below throws some light on the insights we found from our conversation.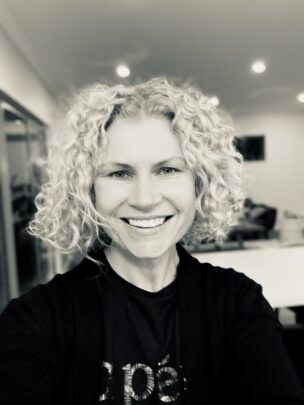 Describe your career journey so far. How has that been? 
I'm the Sales Manager for Gartner's Mining & Resources Strategic Accounts clients in Australia New Zealand Region (ANZ). My role is to coach my team to be the best salespeople, which ultimately means helping our clients achieve their goals. One of the reasons I love this job is because I get to learn from my team. I'm always curious – both in and outside of work. I'm always looking to get better: whether it's researching the best plan to be able to do a chin-up at the gym, learning from my teenage son how to solve complex math problems, or developing better questions for my meetings. I believe they go hand in hand. 
I've been fortunate to have lots of amazing roles in the past. I owned a recruitment business for 6 years, then became the State General Manager of the business that sponsored me to come to Australia. I established a new line of business for a large System Integrator where I further developed my love for people and technology. I've developed teams in Software, Infrastructure, and Professional Services. That gave me the platform to uncover and accelerate my coaching capability and that's when I joined Gartner. Joining the Technology Division was a simple decision as I'm incredibly passionate about what Technology can and does deliver to everyone. It's easier to work in an industry that you are genuinely interested in. 
What Makes Gartner Different From Other Companies?
Gartner appealed to my value system in terms of 'being fair'. Being able to help customers navigate the vendor landscape was really important to me. The ability to learn daily with a bunch of talented individuals and thought leaders across the globe was a no-brainer for me. Gartner has a super-strong value proposition and with the conviction, you get from working here, that's what makes it truly different, nobody else does what we do. I've been an APAC Regional Advisor for Women at Gartner for the last 2 years and most recently part of the Diversity, Equity, and Inclusion (DEI) Leadership Council for Asia-Pacific Region (APAC). This has enhanced so much in terms of how I operate both at work, and outside of Gartner. Broadening my perspectives and helping to build and deliver workshops, to help others learn has been incredibly rewarding.
What message do you want to leave our readers with?
Perth is the most isolated city on the planet. I assured my team that fact wouldn't stop us from doing whatever we set out to do at Gartner. Just recently I have moved into a National role and my team gets to play their part in that too. This has brought more opportunities to us and for that, I'm really grateful. My passion for developing the team and the success from that is two-fold:  we get to help our customers make the right decisions which in turn helps us. They are contributing to the economy and keeping ahead of the curve and we see the benefit of that every day. It's not something that I've experienced in other roles before. It's never too late to change your own fortune and that of others. I wish I'd joined Gartner earlier, but that's not going to limit my career opportunities now that I'm here.
---
Want to work in a team like Laura? Find an open role here.