Every year in March we recognize Women's History Month. It's a perfect time to applaud and honor the many historical, cultural, and societal contributions made by women around the world. As we commemorate and encourage the observance and celebration of the vital role of women, one of our very own employees, Nerissa Wels, has taken the time to share her insights and words of encouragement. 
Nerissa has been a proud member of the Gartner team for 10 years. She currently works within the IT department and holds the position of MVP, Software Engineering driving Gartner's Sales Process and Technology Transformation Initiative. Nerissa has chosen to speak out, and share words of encouragement, to women during this month of Women's History. She describes her experience and story below: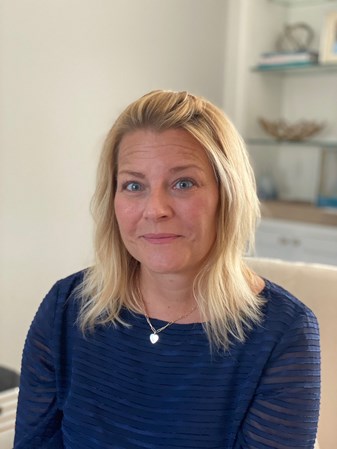 Who am I?
I am a wife.
I am a mother to a 15 year old daughter, coincidentally born on International Women's Day.
I am a mother to a 13 year old son.
I am a leader in a male-dominated IT organization.
I am co-chair of IT's  Diversity, Equity & InclusionI (DEI) Council.
I am the  leader of LAUNCH, Gartner's IT Rotational Development Program. 
Being aware of the gender biases alive and well in our society, specifically the workforce, Nerissa speaks first-hand about her feelings on this matter as a mother: "Although we have made great advancements to reverse gender biases in the workplace, we still have a lot of room for improvement, and it is unacceptable to imagine that my daughter will face the same gender bias challenges we face today. At an early age, I have instilled in her the importance to advocate for herself and to be a leader - on the playground, on the field, in the classroom - so that these traits become natural and fundamental to who she is."
Of course, encouraging young women is only half the battle: "As a mother to a son, I want him to acknowledge and respect my success as a working mom so that he will support his future female colleagues."
Nerissa's actions to try and break the gender biases in the workforce are a significant part of leadership roles at Gartner. "As a leader at Gartner, I have an obligation to leverage my leadership position to increase opportunities for women, to challenge gender bias and shatter the norms. As co-chair of IT's Diversity Equity and Inclusion (DEI council), I am responsible to drive change and to foster a workplace culture of inclusivity for everyone. As a company that promotes diversity and inclusivity, we support International Day of Women. As a leader of LAUNCH, I am in a unique position to inspire, motivate and empower female graduates and increase our representation for entry level positions."
For those who are interested and/or considering entering the world of IT here are some words of advice Nerissa has to offer:
TAKE RISKS, CHOOSE GROWTH AND CHALLENGE YOURSELF
Career development looks different for everyone. Looking back at my career from start ups to employment at Gartner, my career looks more like a jungle gym than that of a ladder. At Gartner, I have been afforded incredible opportunities to mobilize throughout the IT organization while advancing my career, learning various parts of the business and leading varying technology teams. I was scared to fail each time I left my comfort zone, but quickly learned I didn't need to be the subject matter expert– just focus on the value I bring to the table as a leader.
This broad experience has provided me with the skills to be a versatile and adaptive leader. The lesson here is to embrace new challenges presented to you, step out of your comfort zone and don't be afraid to fail. A non-linear career path can be very rewarding!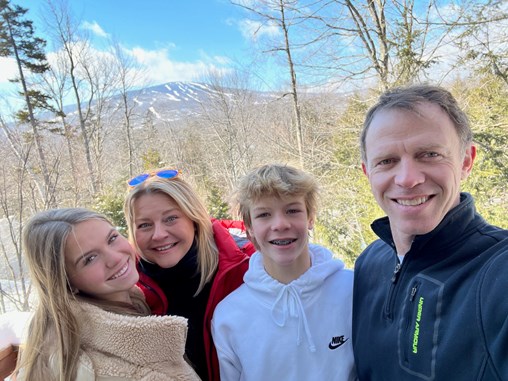 MAKE WORK LIFE BALANCE A PRIORITY 
As a woman's influence and earning power at work grows, our responsibilities on the homefront and the parental mental load does not diminish. Traditionally, we always feel that we are compromising our career to make room for family or vice versa. The reality is being a working mom is a struggle but not impossible.  We are not superhuman and shouldn't have superhuman expectations of ourselves. We should not feel like we are undercutting our careers by creating boundaries and that's why I do everything I can to create supportive policies for my team.
BE AN ACTIVE CHAMPION FOR WOMEN
We are responsible for our own thoughts and actions. Each and every day we have an opportunity to be a catalyst for change and commit to empowering women in the workplace. Some of the ways we can accomplish this is by encouraging women to speak up in meetings and allowing their voices to be heard, calling out gender bias when it happens, and sharing positive stories of the impactful work female team members are doing. As a leader, I have also found other ways to help with the advancement of female colleagues, and more specifically females working on my team. These include mentoring, giving constructive feedback, creating diverse and inclusive teams, and participating in interview panels. 
DON'T FORGET YOUR MALE ALLIES
In a male dominant sector, we need both males and females to empower women. Men are predominantly in leadership roles and they can be very influential on breaking down gender bias. Men can also help by being vocal and giving credit to women. Personally,  I have been very fortunate at Gartner to have inclusive male managers or allies who recognize my leadership strengths and encourage me to take new growth opportunities.
BE AUTHENTIC TO YOURSELF
You have to believe in your own self worth and recognize you have your very own voice and perspective. We do not need to change who we are to succeed in our careers, and we certainly don't need to act more like or model our male colleagues. While I lead the Software Engineering team, my background is in program and operational leadership – this helps me understand that everyone has a role to play. It's easy to feel inferior in a room of all technologists but each person brings a unique perspective to the table. Our strength lies in our differences.
APPRECIATE THE POWER OF NETWORKING
Every interaction is a networking opportunity. At Gartner, we understand that networking is an important step when exploring new opportunities and growing your career. Throughout March, we will be hosting a variety of networking events. Join our upcoming live webinar on March 23 to discover advice from a panel of Women in Technology here.