A career in sales is an art of persuasion- towards your clients, your company, and your own success journey. It is putting your best skills to work while learning many on the go. Fast-paced and highly rewarding, does it seem like the job for you?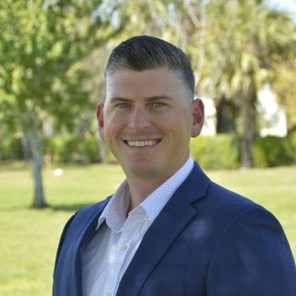 Meet Tim Hall, Regional Vice President, Americas Midsized Enterprise (MSE), who recently spoke to us about his exciting career switch, an 8-year association with Gartner, and a thriving career in sales. His journey could be just the inspiration you need today- read on!
1. What made you transition from being a teacher to joining Gartner as a Conference Attendance Specialist?
While teaching was rewarding in the sense that I was developing kids and supporting their growth, it did not align with my financial goals and the lifestyle I desired. I knew that a role in sales with unlimited earning potential would award the opportunity I was seeking. My wife earned a position with Gartner in Client Services then referred me for the Midsize Enterprise Sales (MSE) and Conference Attendance Specialist (CAS) roles. Through the interview process I was selected to join the Conference team. 
2. You've had the opportunity to be part of our Conference Sales team as well as our Global Technology Sales (GTS) team - what's been your favorite part of each?
The conference sales team was amazing. I had the opportunity to join the organization during a very high growth period. Conferences were expanding globally as were the sales teams needed to deliver the attendance. My favorite part of the conference sales team was the fast paced environment the role offered. Getting wins (closing sales) on nearly a daily basis was great. Each team had a bell to ring with every win and it was very exciting to hear those bells going off daily, even hourly. I was fortunate enough to be awarded the opportunity to lead at several layers of the business including running global teams.
GTS has been fantastic too! I joined the group as Regional Vice President (RVP). My favorite aspect is the focus on people. Gartner invests heavily in the tools, compensation and resources to support the success of every associate.  
3. What has been your proudest moment with Gartner so far?
I've had several proud moments at Gartner, being promoted to VP and launching the Gartner Business Sales (GBS), business within conferences. Back-to-back Eagle (an award granted to our highest performers) and Top Achiever performances and getting my entire leadership team to winner circle achievements. 
But I would have to say my proudest moment was in July 2022 during the Senior Leadership meeting in Boston where I was awarded the Excellence in Leadership award. As a leader, being recognized for the impact we have on our people, over our performance gave me great pride and felt more meaningful than any of the top performance achievements. 
4. What's one of Gartner's cultural values you identify with most?
"Do the right things and GREAT results will follow" is a quote from Gene Hall, our CEO, and truly core to our values at Gartner. I have lived by this statement since my first day at Gartner when I saw the quote written on the wall (literally). Following Gartner's proven best practices and owning my development and performance has been the biggest contributors to my success over the past 8 years.
Interested in a career on our sales team? Learn more about the team and explore our open roles here.