Gartner continues to challenge the concerns of today to help its clients pave a path that is focused and future ready. Read on to learn how the Americas Public Sector team connects the best of private sector technology & best practices insights to the needs and missions for the preparation of tomorrow's future leaders who are being prepared from K-12  & Higher Education.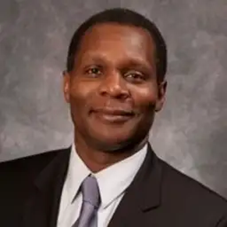 Ken Freeman has been at Gartner for six years, supporting Chief Information Officers and Chief Experience Officer (CIOs & CXOs), overseeing the development and execution of high-profile and Digital Transformational solutions for Executive Program Premier Memberships accounts. Before joining Gartner, Ken served as a university CIO, President of a management consulting firm specializing in business and IT, director at a multinational chemical company, and various IT leadership roles in insurance, consulting, finance, logistics and telecom. 
Ken's method of working is a human one, 'in connecting with people and members in general, I always try to listen for areas or items that we have in common. If people just talk to one another, they find that they have more in common than they would disagree'. Mr. Freeman brings to Gartner and to his clients in the Education space his prior experience in Fortune 100 entities and a formidable global background of 25+ years in Information Technology across seven industries. Ken is a leader who understands the importance of relationships, commits himself to bringing people together, and is always eager to learn and develop his insight while challenging businesses to consider what they admire about other organizations, Service delivery, Communication etc. 
Inspired and motivated by his own childhood experience, having the honor of sitting next to Rosa Parks (the mother of the civil rights movement) for several hours. Ken looks back at this moment in his early teenage years as a critical conversation with an impactful point that helped shape his life and channeled his philosophy for the commitment he brings to his role. 
In his spare time, Ken has a love for cooking (especially BBQ). On a few occasions, he and his wife have prepared and hosted garden events for over 100 guests. 
Want to work with people like Ken and help business leaders achieve success? Explore open roles here.