Gartner's commitment to its associates' career paths is a continuing priority. We offer exciting opportunities for internal growth, and provide guidance and support for skills needed to progress.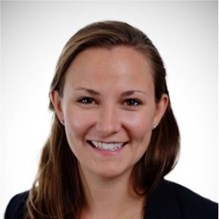 We asked Elizabeth Coyle, Client Director and Team Lead, a few questions about her experience with the internal mobility at Gartner, as well as advice for anyone looking for similar opportunities.
Can you describe your career path at Gartner?
"I've been a part of Gartner for 11 years, joining through the CEB acquisition in 2017. Since I was a part of the IT account team at CEB, I had the opportunity to interview for various roles across GTS. I accepted an offer to be the senior account executive on an account team in Global Enterprise. My first role in GE was supporting a single client in the healthcare space based in San Francisco, CA. Over the past five years, I've moved across the country, taken on a new client and continued to expand my responsibility. I am now the global client director, team lead for one of Gartner's largest clients in our channel and lead a team of three client directors."  
What does success look like on your team?
"Simply put, success on our team means aligning the right Gartner services and solutions to enable our clients to achieve their business goals and outcomes. If done well, we save our clients time and accelerate informed decision making. As a result, we grow client loyalty and the overall partnership. There are many ways to do this, but maintaining a client-focused mentality and acting as their trusted, strategic partner is crucial to our team's success."
What advice would you give to candidates interested in joining the team?
"Our Global Enterprises channel provides the opportunity to focus on a few strategic accounts for Gartner. I recommend sharpening your business acumen, skills and executive level communication, both written and verbal, as key starting points to prepare for our team."
What growth opportunities exist on the team?
"There is always an opportunity to grow your career with a successful track record. There are opportunities to be promoted within your current clients, promoted to support larger clients, or to lead as a player/coach. Eventually, there are management opportunities as one's career progresses."

Thank you, Elizabeth, for your experience and advice. For anyone looking to continue their journey at Gartner, click here for opportunities open now.