At Gartner, we take pride in ensuring all our associates are given the tools they need to succeed. We work toward building a foundation that is strengthened by ample learning and development opportunities so our people continue to grow, as we keep growing as an organization. Here's Divya Tolath, one of our recent awardees of the Gartner's Winners Circle, sharing her exciting journey with us so far.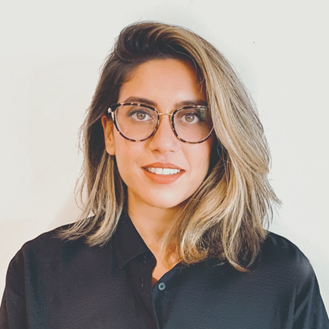 Tell us a bit about yourself. 
While pursuing my MBA, I researched potential employers and narrowed my wish list down to three companies I wanted to work with. Two days before my graduation, I was elated to have received an offer from one of these organizations — Gartner. And, what a journey it's been since! The opportunity to help clients reach their strategic goals, while being surrounded by some of the smartest people I've ever met is a privilege, and I consider myself lucky to enjoy each day.
You have recently moved from Sales & Marketing to Human Resources. How did that opportunity come about? 
One of the first things I noticed when I joined Gartner was the kind leadership. My mentors and managers were fully invested in my growth. I have always been encouraged to explore different roles within the organization, and that if there ever comes an opportunity that excites me more, I should go ahead and apply. The whole transition has been smooth and my overall Gartner experience is helping me understand our company culture and the broader organization better, which is key for Human Resource associates.
How are you adjusting in your new role?
Changing verticals is not easy, but then again, I've never shied away from a challenge. Learning new content, building rapport with clients, understanding a new territory and creating a winning strategy has been challenging, but has also kept me intellectually stimulated. Leaning on my new team and learning their best practices will surely pay off!
As someone who has achieved Winners Circle — recognition of our top performers in Sales, what keeps you motivated?
To be able to bond and celebrate with our peers across regions keeps me focused and eager to exceed my goals. I will always strive to do the best for our clients and the recognition is a testament to excelling at that. 
As the Co-Chair of the Women @ Gartner Employee Resource Group, what drove you to join the ERG in the first place?
I am proud to work for an organization that's been recognized as a great place to work for Women. To be able to be part in shaping the culture — one that's dedicated to empowering women, is extremely rewarding for me. This ERG aims to foster an environment of exceptional professional development to ensure each of us can reach our full potential. This includes embracing diversity, and actively removing barriers to support inclusion, engagement and growth at Gartner.
Sound like a great place to grow your career? Find your next opportunity here.