Below, Arin Mukhopadhyay, Vice President, Consulting is sharing three things his team has prioritized in the Consulting COE to ensure that they remain productive, healthy, and whole amidst the uncertainty of a pandemic.
Written by: Arin Mukhopadhyay, Vice President, Consulting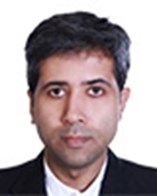 Four years ago I joined Gartner and was tasked with standing up and operationalizing a new Consulting Centre of Excellence (COE) in Gurgaon, India. The last few years have been quite an experience and we've seen great success from the COE. We have grown as a team and continue to enhance our capabilities and positively impact our clients around the world.
In light of Covid-19, like most companies, we swiftly shifted from our typical in-office environment to a fully remote workforce. For many, working remotely can come with challenges such as inconsistent internet connectivity, balancing time between work and family, inability to disconnect from work, etc.  These challenges, combined with the pressure to execute on key deliverables without disruption, can be quite overwhelming.   Below, are three things we've prioritized in the Consulting COE to ensure our teams remain productive, healthy, and whole amidst the uncertainty.  
Frequent check-ins:

 Whether you choose to host one on one, or more collaborative team calls, the most important thing is that they are consistent. This way, your team knows there's always an opportunity to provide updates and address concerns – with your full attention.  This is particularly important for those newer to the team that may need help prioritizing tasks and talking through challenges. 

Ongoing training and development:

 Let's face it- these are unprecedented circumstances, and we're learning as we go.  Ensuring your teams have access to resources not only makes them more able but also empowers them to take their career into their own hands. At Gartner, associate learning & development has moved to a fully virtual platform.  Our cross-organizational leadership teams have delivered a comprehensive training program for new counselors that provides training and guidance for our team members.  We've planned to continue to expand the program to include more modular training programs for all associates. 

Empathy: Keep in mind that everyone has their own unique circumstances and may be impacted in different ways.  As a leader, during these trying times, it's important to listen carefully, look for cues, and show your support whenever you can.  Familiarize yourself with company resources so you can guide your team accordingly and connect them with the help they need.   Gartner's wellness programs, particularly the Employee Assistance Program (EAP), are a great resource for associates seeking emotional support. We also have a variety of internal Employee Resource Groups (ERGs) that bring associates together to share their experiences and support one another.
What has helped you and your teams stay productive and fulfilled while working virtually? Share with us in the comments below.
---
At Gartner, we recognize that our associates are at their personal and professional best when they are happy and healthy. Learn more about life at Gartner here.