We all know that a looming interview can leave you feeling overwhelmed as to where to begin and how to prepare. To help alleviate the stress, we asked Senior Director of Recruiting Bee Mann at Gartner for insight and tips to help you prepare for your interview and set yourself up for success.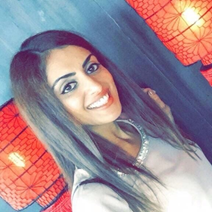 'When I applied for my role, I was a boomerang candidate looking to return to Gartner. As a result, I had previous knowledge of the company and was able to stay connected to the recruiting team. So, I got a view of what the role entails – the opportunities, and the challenges. Still, whether you are a boomerang candidate or new to a company, there are certain processes you can follow to set yourself up for success.'
Do your research
Research the team members you'll be meeting with and learn about their journey. Demonstrate your curiosity by preparing and asking questions that are important for you to know before accepting a role.
Prepare your pitch
Craft an elevator pitch around why you would be a great fit for the role- and make sure to tailor it to the specific opportunity. 
Be authentic
Preparation and practice will help, but be yourself – respond to questions candidly and concisely. 
Share personal examples
Our Talent Acquisition team is here to provide you with support, guide you through the interview process and help create the healthy dialogue needed to capture key information. When appropriate, use the STAR methodology. Bring your story and experience to life by referencing specific examples of your work challenges and successes.
Take your time
At times we incorporate role plays and/or presentations into our interview process – make sure you prepare and rehearse and use stress management techniques to help you stay calm on the day of your interview. Take your time with the process – there is no need to rush. 
Feeling confident and ready to pursue your next big opportunity? View our current openings and apply here.