Working parents carry a weight of responsibility that, at times, can feel overwhelming. At Gartner, we recognize the stresses that come along when balancing the needs of both home and work, which is why we stay committed to helping lighten the load in any way we can.
We want our associates to feel supported when it comes to their working day and in the comprehensive benefits that we offer for their family's well-being. We asked some of our working parents to share their experiences at Gartner and the advantages we provide when it comes to a healthy work-life balance.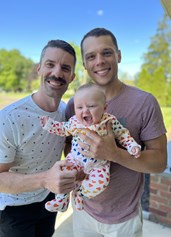 "My husband and I were blessed to expand our family with the birth of a beautiful daughter, and we are incredibly thankful for the Gartner benefits we could take advantage of along the way. From the personalized guidance provided by the managed fertility and conception support program, to the expanded parental leave policy that allowed for essential bonding time with our newborn baby — it was wonderful to know Gartner had our backs as we pursued our dream of becoming parents." — Peter M., Regional VP, Sales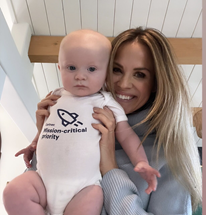 "While on maternity leave, I was promoted to sales manager to lead the team I was part of for the past five years. I am so grateful to work for a company that supports my career ambitions while simultaneously giving me the space and time away to heal, bond and be present with my family after the birth of my second child. Growth and downtime can and must coexist. Gartner doesn't just write the research on this stuff (e.g., human-centric work models, work-life balance, psychological safety, DEI). We put it into practice and take care of our own." — Jesse C., Sales Manager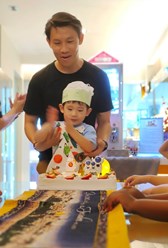 "One year into my role here, my wife and I welcomed our son into the world. He is now four years old, and throughout this time, Gartner has encouraged me to bring my best to the workplace while also balancing my role as a father.
I've been able to be present for our son like attending his nursery musical performance or taking him to the clinic when he is ill without having to feel guilty about taking time off. I am very grateful to be part of such an amazing organization that prioritizes your well-being and your family above all." — Eugene W., Manager, Recruiting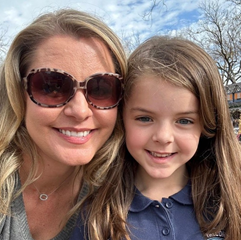 "Gartner is a family-oriented company that encourages you to create your own work-life balance. I recently had the opportunity to go on my daughter's field trip and act as a chaperone. I got to experience her playing and laughing with her friends without the pressure of checking my phone for work emails and messages and was truly invested in the moment. It's important that you find a company that's values mirror your own. A company that celebrates life's big and small joys with you! I am so glad that I have found that at Gartner and truly love my life at Gartner!" — Rynnetta K., Senior Recruiter
Parenthood may not be a new challenge, but it's most certainly something we can continue to look at to find new ways to support our associates with the unpredictable circumstances that can occur for every family.
Thank you to the working parents who shared their story. For more information on the benefits that Gartner provides, click here.