In honor of Global Volunteer Month in April, our associates around the world found ways to give back to their local communities through a variety of initiatives. Some of our teams used this as an opportunity to also reconnect with each other and work together to make an impact.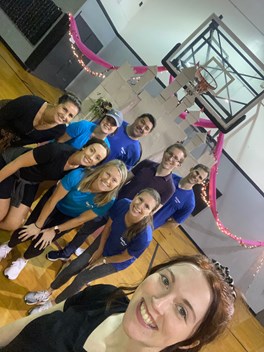 Associates from our Client Services team in Fort Myers, FL came together in celebration of Global Volunteer Month to set up a Prom at the Pace Center for Girls, an organization that supports young women through education, counseling, training, and advocacy. Read on to learn more about why our associates took the initiative to volunteer with their teammates.
"I have been working at Gartner for nearly 3 months. When my boss asked me what I thought my future at Gartner looked like, I mentioned coordinating volunteering efforts for our employees. With her support, I felt empowered to plan this event. I believe this speaks volumes to Gartner, its employees, culture, and company values." - Annie Thorp, Client Success Partner
"Community is what brings us all together. Giving back is essential for empowering, supporting and connecting with our local communities. Gartner encourages employees to give time back to the community and not only enables these endeavors, but promotes and supports them through proactive outreach, organization and peer and community connection. Gartner stresses the importance of supporting our communities and makes a point to provide associates with the tools, resources, and insights necessary to make a positive impact on our local communities on an ongoing basis." - Mike Seus, Manager, Client Success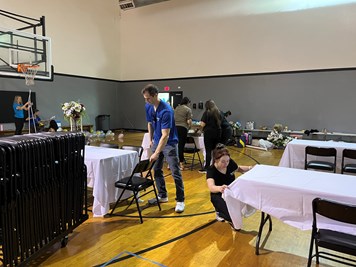 "I'm so grateful that Gartner encourages teams to take a day together to volunteer. We'll make a difference to the organization we are helping as well as bond together as a team. Which is even more important in our virtual environment!" - Valerie Jakeway, Client Success Partner
"Making a difference in your community and giving back is so important not only to the community but to help individuals feel connected, happy, and a part of something bigger than yourself. Now that Gartner is virtual-first, planning volunteer days is more important than ever. It is so great to have the support of the organization and the focus on working together to make change. It makes me proud to know that Gartner supports my interests and also the interests of the community." - Sara Traikoff, Manager, Client Success
Learn more about how our associates make a difference in their communities here.