At Gartner we strive to do our part to give back to our communities. We take pride in our ability to partner with organizations focused on furthering education and fostering continuous learning. One of the ways Gartner works to accomplish this is by volunteering our time. 
Stamford, CT is the home of our Global Headquarters, which is why we  continue to invest in our partnership with one of the anchor organizations that work to advance education in our community - the Stamford Public Education Foundation (SPEF).  SPEF's  mission is to deliver educational programs and resources that elevate student, educator, and parent success by bridging the gap between needs in the Stamford Public Schools and resources in the community. Through SPEF's Employee Volunteer Engagement Program, Gartner associates are able to directly contribute to the organization's overall mission.
Recently, our associates had the opportunity to collaborate with SPEF on their Pollinator Pathways Mural Project. The Pollinator Pathways Mural Project consisted of painting two vibrant murals, designed by Stamford High School (SHS) students. The murals stand in the high school's 15,000 square-foot courtyards to help educate students on the local ecosystem. Students from the SHS Mural Club, the Mayor's Youth Council, the Bee Club, International Baccalaureate Art, Advanced Placement Art, and other students worked with a professional muralist and volunteers to bring this art and science project to life. Among those who volunteered for this project were 20 associates from Gartner. 
"Gartner's enthusiasm in seeing this project to fruition was testament of their commitment to our community. Gartner volunteers were key in the Pollinator Mural Project success," said Module Downer, SHS's art teacher who organized this project. Check out the before and after photos below.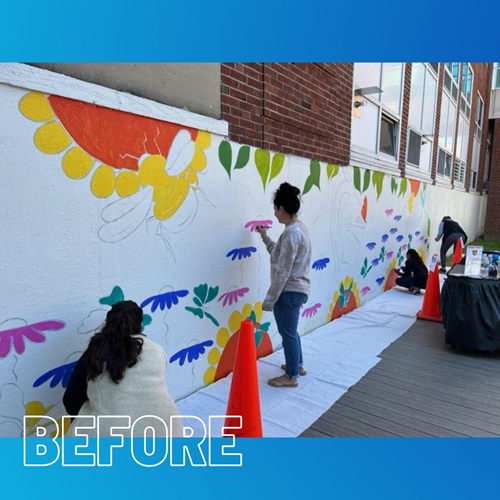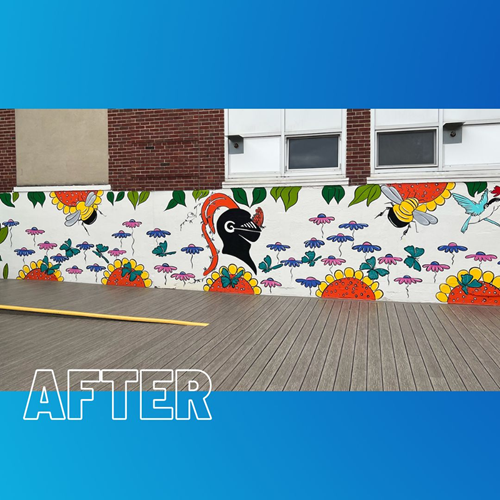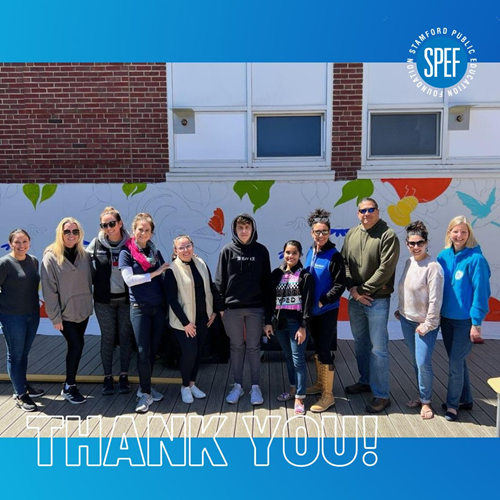 Thank you to our associates who donated their time and creativity to help SPEF with this amazing project. Your contributions have helped contribute to both Gartner and SPEF's overall missions.  
Learn more about how our associates are helping to share a better world here.