Do you remember what it feels like to be a child during the holidays? Many of us were fortunate to celebrate with family, friends and mountains of gifts, but that is not true for all. For families living in poverty, the holiday season can be a challenging time.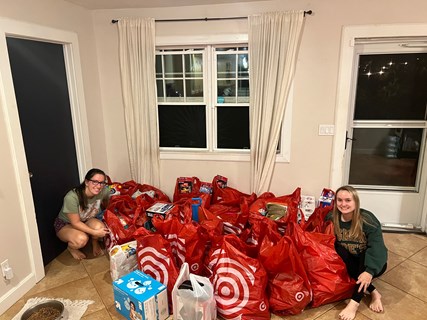 Since 1999, Gartner associates have helped keep the magic of the holidays alive by partnering with the Children's Home Society (CHS) to establish a Gartner Giving Tree. Carla Jackson, Program Director at CHS shared that this year, one of the children benefiting from the Giving Tree was gifted a bike and exclaimed, "Are you serious? Stop playing with me! Someone actually bought ME a bike!!!! I don't care if I never get another present." Carla explained that this child's reaction is just one example of the impact Gartner Giving Tree gifts have on children who are not expecting to get what they really wanted because they understood their family could not afford it.
"Every year, I cry multiple times as gifts flood in and I remember these were bought by strangers who care about families in need. Strangers. In this day and age, strangers care about children having a great holiday. That's amazing and overwhelming and why I deeply value Gartner's Giving Tree and our partnership," Carla said.
To-date, over 7,000 gifts have been delivered.
Read on to hear from our associates about why the Gartner Giving Tree is special to them.

"I have participated in the Giving Tree all 22 years. Given these are families trying to get out of tough situations and keep their families together, the idea of children missing out and the stress of the parents not being able to provide motivates me to help however I can." Lisa LoCascio, SVP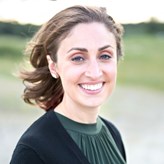 "After another hard year with so much suffering around the globe, I wanted to use the holiday season as an opportunity to give back in a bigger way than I usually do. So, instead of buying a present for each of my family members, I selected a child from the Giving Tree for each of them and donated a present on their behalf. Then I printed up a card that said what the gift was with a little information about the child it went to, and put that in a card and presented them to each family member on Christmas. Coming from a privileged family where no one really "needs" anything at holiday time, it felt really good to help instead. And my family LOVED it!" Samantha Grasso, Senior Manager, Executive Communications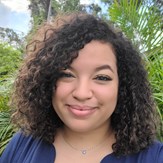 "My favorite part of the Giving Tree is knowing the impact. I remember the first year I helped with the Giving Tree, it was astonishing to see the giant tree in the lobby submerged in gifts. When I was young my mom and I did a similar event each holiday and it was one of my earliest experiences with giving back. I organized volunteers to get all those donations from the office to the Children's Home Society and we had a literal cavalcade of over 15 vehicles to bring everything–and that was just the donations from one campus! Since then, I've worked with my colleagues across the country to help get gifts and donations to hundreds of children. Seeing the generosity of our associates and hearing the impact we made from our CHS partners is so incredibly awe inspiring." Maya Mathis, Project Manager
Learn more about how our associates are giving back to their communities through our Gartner Gives initiatives here.