Have an upcoming phone interview coming up? Read on for our tips to help you prepare for and succeed in a phone conversation.
There's no doubt about it – searching and interviewing for a new job can be scary. As recruitment processes shift with remote work opportunities increasing, we're taking a look at the phone interview process – something most candidates experience. 
Let's start by defining what a phone interview actually is. When someone from Gartner reaches out to you to talk about opportunities at Gartner, they will suggest arranging a short call to discuss the opportunity in more detail. It is usually an informal conversation.  I like to think of it as a fact-finding call – a chance for both parties to determine if the opportunity, skills, and abilities align. 
So, onto the top tips…
Ask questions: The phone conversation is a great opportunity for you to learn if Gartner and the role are right for you, therefore, don't shy away from asking questions. Do you understand the role and the team you'd be joining? The recruiter will guide you through the call, but it is KEY that you ask questions! So, prepare your questions ahead of time so you make sure to address those most important to you and gain a full understanding of what would be expected of you in the role. At Gartner, we value those who are curious and inquisitive. Remember, this is your first opportunity to showcase your enthusiasm for a potential career at Gartner.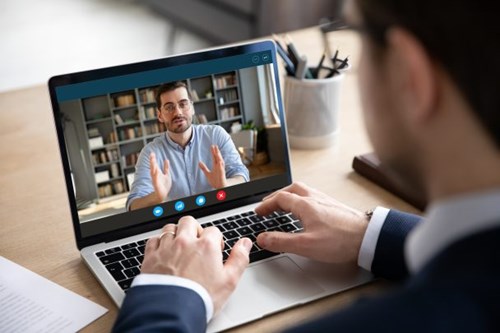 Be concise: A phone interview is usually very brief, so make sure you are actively listening and really engaging in the conversation, stay on the topic to use the time wisely. Make sure you are prepared to talk about your experience in more detail.
Location: Make sure you are stationary, in a quiet place, and have a good signal! It sounds like a basic thing, but you would be surprised by the number of folks who have taken calls on trains, a busy street, crowded café, etc., show you're taking the call seriously by thoughtfully selecting a location. 
Know what you're looking for: The main thing we want to understand out of the call is what drives you and what you are looking for in your career. You need to know what motivates you and what's most important to you if you were to consider moving from your current role to this one.  This question is often overlooked by people applying for jobs. It really does matter, so think about the role and whether it's something you'd find fulfilling. This also helps the recruiter as we may have another role open that better aligns – so share, and don't hold back!
Do your homework: I strongly encourage you to do your research and familiarize yourself with the company, business model, culture, and values ahead of the call.  The more you know about the company, the better you can draw connections between your experience and the role you're interviewing for. There is a lot of information readily available – connect with us, follow along and join the conversation: Facebook, Twitter, Instagram, LinkedIn
Are you interested in joining the Gartner team? Search for an available role here.