In today's workforce, one consistent trait among top talent is the desire for continuous learning and ongoing professional development. Our Rotational programs offer an opportunity for associates to build their skills and gain real-world experience while working with cross-functional, global teams.
Gartner's IT Rotational program, 'LAUNCH' is a two-year IT Rotational program aimed to attract and develop talent to fuel the future of technology leadership here at Gartner. Learn more about the program and what our associates & leaders have to say about it.
When you join Gartner through LAUNCH you'll have the opportunity to engage with various teams across the business and help us innovate through highly visible, impactful projects. Throughout this experience, you'll develop your professional skills and open the door for various leadership opportunities down the road. Our intent is to place successful rotational associates into permanent roles by the program's end.
When you think of your next career opportunity do these things matter to you?
Being part of a cutting-edge team

 that values expert insights, bold ideas, and intellectual curiosity

Getting

 

application-based learning, working on real projects that are helping to solve real-world problems
Building your business acumen and gaining new perspective through exposure

 to multiple parts of the business 

Integrated on-the-job training inclusive of

 

structured learning and development

 curriculum intentionally designed to enhance your technical and leadership skills

Access to a global network of industry leaders

 and innovators who are committed to your development and success

Strategic, critical job offerings post-graduation
If yes, consider joining this program! Still, want to learn more? Hear from some of our Associate Software Engineers who grew through our LAUNCH program:
'I see Gartner's Rotational program as an opportunity as I've always wanted to explore new technologies and seek new challenges. It not only exposes you to multiple tools and technologies in business to gain a broad perspective of the IT organization but also lets you enhance your leadership and technical skills. It has been an amazing learning curve for me. I have worked on some of the critical projects, solving real business problems, and gained practical knowledge with respect to diverse tools and technologies.' – Rahul Kumar
'The Gartner Rotational Program has been an enriching experience for me. I didn't know exactly which area of IT I wanted to go into straight after college and also wanted to be able to work on many different teams, software, and languages to get an "x-factor" skill set. Gartner's Rotational Program allows you to achieve this while finding your true passion.' – Trevlyn Galvis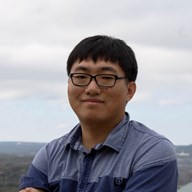 'Post Graduation, I was not sure what I wanted to focus on with my new Computer Science degree. Luckily, Gartner's Rotational program geared towards new graduates helped me to resolve this dilemma. The LAUNCH program allowed me to dip my toes into different teams and gain insight into the various fields of software engineering. After being in this program for 2 years, I was able to obtain some new skills, which include interacting with clients, creating automation, and developing new frameworks.' – Alan Yi
The main focus behind this program is to develop leaders of tomorrow. This multi-year program helps to train, engage and motivate the associates to become the future successors of IT leadership. 
'The Rotational Program has been a win-win for both the Gartner IT team as well as the associate. The program has led to the infusion of high-caliber talent. The associates in the program have been an integral part of the innovation journey that the IT team has been on for the past several years. From an associate standpoint, this is an ideal learning opportunity at the beginning of their career. They get a chance to work with different teams, gain mentorship from experienced technology associates, and more importantly develop & enhance their technology skills,' says Tirath Mehta, GVP, Research & Consulting Delivery

'The Rotational Program is a great source of exceptional talent. The Content & Collaboration team has been fortunate to have program participants join us for six-month rotations as well as after graduation. During six-month rotations, under the guidance of technical leads, rotational associates work on challenging projects that provide learning opportunities in full-stack development, cloud-based services, and infrastructure. Without a doubt, the contribution from our rotational associates has made it possible for us to deliver business value faster, and they add a fresh perspective when looking at a problem and how it might be solved. After graduation, these associates join our team with experiences in breadth and depth and make an impact almost immediately,' – Suming Li, Vice President, Software Engineering

'All associates get exposure to a range of products, projects, and technologies during their rotations and also along those lines learn to work with different teams and people. This is a great benefit for engineers to have early in their career as this helps in creative and analytical  problem solving later on,' – Tij Bedi, MVP, Software Engineering
---
Are you a recent graduate looking to join an exceptional team? Search our Early Career roles and find your next opportunity here.