At Gartner we strive to, and take pride in giving back to our local communities. One of the ways Gartner works to accomplish this is by volunteering our time with organizations around the world.
This year, our interns in our Irving, Texas office spent the day volunteering with Habitat for Humanity, while associates based in Stamford, Connecticut joined forces with the Food Bank of Lower Fairfield County. Read on to hear what our interns had to say about the experience.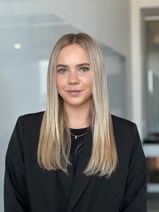 "When I first learned we were going to volunteer at Habitat for Humanity, I was drawn to their mission of providing safe and decent housing for those in need. Reflecting on the experience, I truly enjoyed my time working alongside my fellow interns unboxing, reorganizing and stocking shelves to help families in our community fill their homes with items they need. I am grateful to be part of a company that recognizes the importance of giving back to the community." - Emmie R., Conference Planning Intern, Texas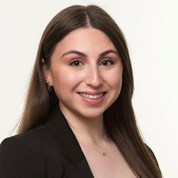 "My fellow Stamford interns and I spent our time restocking food and supplies, organizing shelves and checking expiration dates. It was inspiring to watch as the shelves filled up with food donated by local businesses and individuals. I am so thankful to work for a company that prioritizes giving back." - Jessica M., Conference Logistics Intern, Connecticut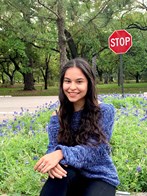 "Getting to spend the day out in nature, and get my hands dirty was a welcome break from my laptop screen, and it was so nice to meet another intern in person. Seeing the tangible outcome of our work was very gratifying." Elisabeth T. - Research Intern, Texas
If you want to work for an organization that not only invests in your future, but also the future of those that surround you, then Gartner just might be the place for you. Learn more about our internship program and opportunities for recent graduates here.