At Gartner, our associates strive to deliver on-the-ground support to help clients move confidently from insight to action. Steve Nichols, Senior Director Consulting, recently joined our Consulting Team as a subject-matter expert for the public sector.
Steve is joining after an inspiring 20-year tenure serving as CTO for the state of Georgia, advising the leadership of the Georgia Technology Authority and state agencies on technology issues, playing a pivotal role in important initiatives to modernize state government IT. 
Now at Gartner, Steve plans to work on projects with a national scope, and advising clients on new solutions, 'Gartner pursues smaller, strategic engagements with their public sector customers – the ones that really determine the direction and the outcomes.' Steve holds a Ph.D. in physics from the Georgia Institute of Technology and was named one of the nation's Top 25 Doers, Dreamers and Drivers for 2012. In addition, he received the StateScoop State Leadership Award in 2015 and the State Technology Innovator award in 2017 from the National Association of State CIOs.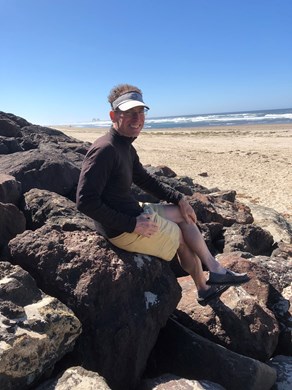 Dr. Nichols has been praised for his "forward-thinking and practical" contributions toward IT modernization. His foresight on critical technology issues will play a vital role in staying objective around advice and recommendations. Steve has always been impressed with the attitudes and professionalism of the Gartner employees he encountered, 'The main reason I chose to work at Gartner is the culture.' Click here to find out more about our culture and life at Gartner.
In his spare time, Steve takes advantage of the outdoor lifestyle. His hobbies include cross fit, hiking, running and some flatwater kayaking. In addition, he has also captained a Ragnar Trail Relay  for three years "making life more awesome one adventure at a time".
Learn more about our global team and what makes Gartner a great place to work here.