At Gartner, our associates bring together their diverse set of experiences to help our clients, and each other accomplish their most critical priorities. Jane Reeve recently joined our Public Sector team as an Executive Partner. Through her role, she will use her prior experience and Gartner research to give actionable advice to our clients.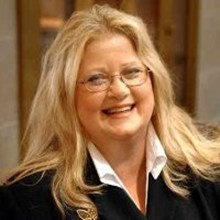 Jane started her career in the public sector with the Spotsylvania County government. She has spent 32 years with the county, and during her tenure the county experienced tremendous growth and expansion as one of the fastest growing communities in Virginia and in the nation. Jane spent the last 14 years as the County's Chief Information Officer, where she oversaw major new technology initiatives for public safety, community development, community engagement, financial management, economic development and other local government projects. She also played a heavy role in the expansion of rural broadband for citizens, driving one of the first rural 5G implementations in the state.  She holds a Bachelor of Professional Studies in Leadership and Management and a Masters of Business Administration in Technology Management at the University of Mary Washington and is a certified Government Chief Information Officer.
"My passion for public service is simple - it makes a difference. Your ability to call 911 for emergency help, to turn on your faucet and get clean, running water, the trip to the local grocery store, the buses that pick up your children for school - all those "things" we take for granted are a result of the dedication and hard work of public servants. It's an honor to have been able to positively contribute to the broad technology advances in the county and in the region, and guide others through leadership, strategic and tactical planning, and mentorship."  
Outside of work, Jane's hobbies include boating on the Potomac River, exploratory trips throughout the US, and cooking for family and friends. She is also a proud member of the Patawomeck Indian Tribe, as a descendant of Pocahontas, and is passionate about giving back to her local community. She has spent many hours in support of a new cultural center being developed for her tribe, serves as Vice President of a local women's club which supports the local community and veterans, and works with local elderly residents who need the occasional helping hand.
Interested in working with people like Jane? Explore open roles on our public sector team here.