A career in sales can be extremely rewarding, especially when you work for an organization like Gartner. We're a people-first organization, which means that we care for, invest in, and provide continuous learning opportunities for our associates. And, it's this that helps ensure we are able to deliver a best in class experience for our clients too. Hear it from our own boomerang associate Somya, who's rejoined us for round two as a sales leader here at Gartner.
By: Somya Arora, India Midsize Enterprise (MSE) Sales Leader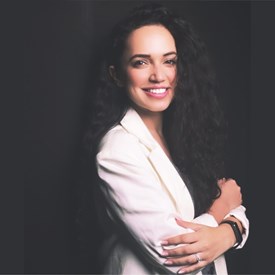 Having worked in sales for 8+ years with some of the largest conglomerates in the IT and Services industry, Gartner laid the foundation of my sales career. I was determined to associate myself with an organization that provided me opportunities learn, grow, and do work that matters. 
What makes Gartner different? It's Gartner's unmatched, expert led, data driven insights that steer clients towards the right decisions that matter the most. During my first stint here, I had the opportunity to hone skills of Account Management by being surrounded by the best brains around and positioning myself as a strategic partner to C-level executives. My role was challenging and rewarding at the same time. The unlimited earning potential and Gartner's Winners circle programs also help is stand out from its competitors. 
Gartner 2.0 : As they say, Home is where the heart is!
I left Gartner after 3 years of working as an Account Director, but decided to return after 2 years as a Sales Leader. I couldn't be more thrilled to be back on my home turf. This exciting role now gives me the opportunity to develop and coach some of the best sales talent available and help them identify growth avenues via Gartner advisory.
I cannot wait to scale new heights with my manager, Ashish Sethi and "Redefine possible".
For all driven sales enthusiasts out there, if you're looking for a fast paced workplace that invests in you and helps you grow, Gartner's the place to be!
Explore opportunities to join our team here.