At Gartner, our associates bring together their diverse set of experiences to help our clients accomplish their most critical priorities. Annette Dunn, Executive Partner, recently joined our Public Sector team to help advise our clients based on her extensive background in state and local government. Annette has served in 3 state agencies and has worked with over 14 countries. Read on to learn more about her story.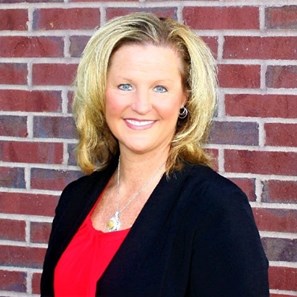 Annette is an Iowa State University graduate and received a Certified Public Manager designation from Drake University. After graduating, she spent eight years in the military before leaving the service to seek a civilian job. As someone who has a passion for serving, Annette knew she wanted to continue to work in the public sector. "I have always been drawn to the military, I feel it is a noble cause for one to sign a contract and be willing to die for their country. As I got older, and college, kids, and family began to take more of my time, I still had the feeling to serve my community. I started off in healthcare, where I ended up volunteering for several community lead initiatives. That led into a full time job, eventually, serving local communities with state and federal funding. This allowed me to advocate for children, and also began my lengthy career in government work and technology. I've always been very tenacious and curious, which has served me well. As I got older, and my children left the nest, I felt that I had a lot to offer others with advisory and mentoring skills I had developed over the years. My experience has taught me more than anything in life, and I felt drawn to helping others with my vast experience in local, state, and federal government, as well as extensive political experience." 
She started her career in technology as the Information Technology Transportation Division Director (CIO) for the Iowa Department of Transportation from 2015-2019. During her tenure, she implemented numerous technology upgrades including a new ERP system for the Iowa DOT.  She was appointed by Governor Kim Reynolds as the State of Iowa Chief Information Officer in August 2019. In her tenure, she implemented the largest funded broadband statewide initiative in state history and led the first statewide ERP system implementation project.
Annette is a multi-talented leader who is one of the Government Technology 21st cohort of the Top 25 Doers, Dreamers, and Drivers for her exceptional work to tirelessly leverage technology to make government better.  She was also nominated for the 2021 StateScoop 50 Award in the category of Golden Gov: State Executive of the Year. In September she was nominated for the 2021 Prometheus Awards Finalist in the CIO/CTO/CISO of the Year category. Annette shares that she made the decision to join Gartner because "After 24 years in State and Local Government I decided to use my insight to help others in their career path. I had been a Gartner client for about a decade and have been very drawn to the culture and client connection they demonstrated." She elaborates, "I felt that it was time in my career to give back, almost like a mentor, and that seemed a perfect fit to partner with those that are doing the job I had for years."
Outside of work, Annette enjoys being outdoors during the warmer weather and in colder months she immerses herself into genealogy. She and her husband love watching their beloved Iowa State University football team, as well as traveling abroad for new adventures.

Can you see yourself working alongside talented people like Annette? Explore open roles on our public sector team here.