As new offices open across the globe to support our continuous growth, we strive to create an inclusive, collaborative environment for our associates to enjoy. Check out some of our most recent office openings in the cities our associates call home.
Dubai, UAE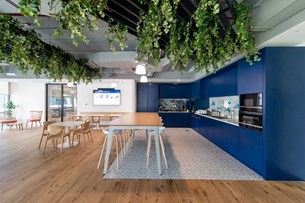 At Gartner, teamwork is the key to our success. Associates in Dubai recently moved from an assortment of separate rooms off one central hallway to an open-plan, collaborative workspace. The local team also enjoys a variety of office perks, including a multipurpose pantry for snacks, upgraded AV and workstations, massage chairs and a foosball table. A great place to come together for work and play.
Dublin, Ireland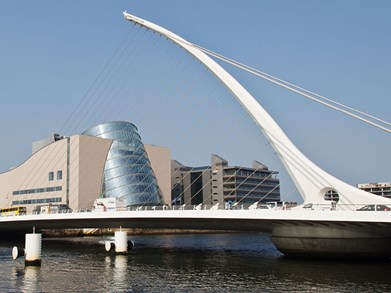 Opened in September 2019, this office overlooks the natural scenery Ireland's capital city has to offer. Associates celebrated the opening of the new location with breakfast, which helped to break in the new central pantry hub. Members of the Gartner team have access to sit/stand workstations and an open seating plan.
Melbourne, Australia
A new, light-filled office was a big change for Melbourne associates, who had previously been in an older heritage building. This modern, 5-star building offers a large, interactive pantry and end-of-trip facilities, including bicycle racks and changing rooms complete with beach-themed lockers, designed to support commuters.
Moscow, Russia
Our associates in Moscow are enjoying a spectacular view of the city from the newly opened office location, a great way to take in the natural light. Looking for a place to get your work done? The possibilities are endless in this space. The team can enjoy modern, comfortable seating in the lounge or make use of the new spacious common area.
Riyadh, UAE
With best-in-class technologies and modern architecture, our office in the Olaya Tower promotes collaboration across teams and the sharing of ideas in the heart of Dubai's Internet City. On-premises showers, nursing and prayer rooms enable our associates to balance their personal lives, and massage chairs and game rooms help the team to unwind as well.
San Diego, California
At Gartner, we are working smarter, not harder! Our office in San Diego received a full revamp to give the space a more dynamic look and feel. Associates now have state-of-the-art technologies and an assortment of newly upgraded meeting and collaboration rooms to promote productivity, all without having to change the address on their business card.
Shanghai, China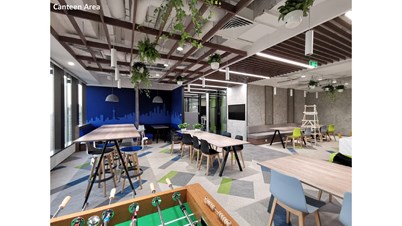 Members of the local team in China are enjoying an office space of their very own — a shift from the previous location, which was occupied by associates from several other organizations as well. The Shanghai-themed design mixes the city's old with the new, and the 5-star building with WELL Gold certified facilities offers a commuter-friendly, healthier working environment. Associates enjoyed an opening celebration, which included a traditional office blessing and Lion Dance.
Interested in joining the Gartner team in one of these offices? Explore our latest career opportunities here.
---
As Gartner's global footprint continues to expand, our associates are encouraged to make a positive impact in their local communities. Learn more about our culture, employee resource groups and community engagement efforts here.