Gartner is all about providing practical insights so leaders can make the best decisions for their business. That applies to our associates as well – and who better to learn from than each other? 
With this in mind, we launched Gartner Crew, an eight-week networking and peer-to-peer learning experience that brings associates together from around the globe and across the business. It's open to all associates, and it is designed to broaden  perspectives and fuel  professional development, while networking with  colleagues and building lasting connections.
What does the program look like?
Weekly virtual meetings
Hot topic  discussions 
Give & receive feedback on goals & challenges
A safe, intimate space for personal & professional support and development
Our associates who recently participated in Gartner Crew share their thoughts on the experience below. 
What has been your Gartner Crew experience?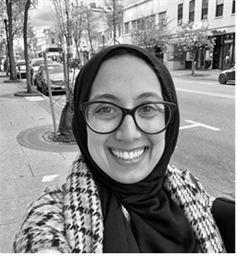 "I joined Crew several times, both as a participant and as a leader. The first time was after the birth of my son. Receiving his Lissencephaly and cerebral palsy diagnosis felt like my world was crashing down – I thought about how it would impact my career and was confused about how we would face a society filled with bias. Gartner fosters a growth mindset, so I decided to as well. I joined Gartner Crew to build a support network of peer mentors outside my BU and try an additional resource to help me grow as a human and an associate. I found people who wanted to help, had gone through similar experiences, or had accomplished similar goals. It was a game-changer to help me rewire my thinking to bring more authenticity into my life. This helped me thrive in my career." - Yosr Hamza, Director, Legal Counsel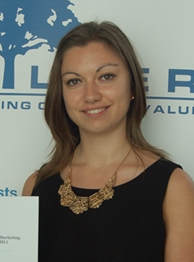 "A lot of my work is as an individual contributor, and working from home means it can be hard to feel part of a community. The opportunity to have real, honest conversations with your peers and think about where you'd like to be is pretty rare. Gartner Crew gave me the opportunity to be vulnerable and ask tough questions about work situations without fear of judgment. My crew gave me powerful support, but a highlight was helping others work through issues they were facing, sharing personal experiences and seeing their 'lightbulb moment'. What struck me was how similar we all are." - Kay Sharpington, Sr Principal, Research
How has your participation enhanced your engagement and career development?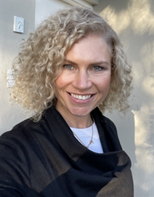 "Crew has definitely increased my engagement at Gartner. It has opened my eyes to how others view things – understanding that insight is vital in developing my professional and personal outlook. The education and exposure has led me to encourage others to join Crew during team meetings, and I have more confidence delivering Women at Gartner workshops." - Laura Maddison, Sales Manager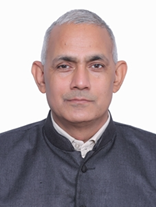 "As a result of my experience in Gartner Crew, I have greatly enhanced my leadership skills and developed my DEI skills. I now feel more confident in building a great team and focusing on retaining and developing them, as well as on my own career growth. This is a fantastic platform where we not only establish a network with varied people, but also learn about their businesses, share our struggles, and celebrate our successes. I strongly urge others to join!" - Ram Sharma, VP, International Finance
"Participating in Crew has provided me with the opportunity to network with individuals I may have never encountered. We were all managing through a pandemic, which affected our home life and work life – they were the same place. Sharing those experiences and figuring out how we could strive forward were invaluable lessons. I heard the experiences of others, internalized recommendations and quickly found opportunities to put them into action in my own life." - Kimberly Gaddy, Sr Director, Data Analytics
Do you want to work for a company that invests in its people? Explore open roles here.