At Gartner, we pride ourselves on the amazing individuals who compose our Internship Program. These talented interns contribute to the overall success of our organization. 
As a growing organization, Gartner strives to give more and more individuals the opportunity to be a part of our well-renowned internship program. Some of our Summer 2022 interns across Gartner's various business units have shared what their experience as an intern was like and have offered some pieces of advice for future interns.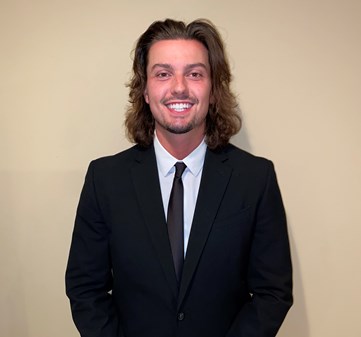 Cooper Kapanke, a Division II (D2) baseball athlete at Winona State University, is a Sales Intern in the North America region based out of Gartner's Dallas, TX office. In addition to being a D2 athlete, Cooper is an avid music fan. As a Sales Intern, his days typically start with a team meeting followed by a one on one connect with his mentor. One of the many great aspects of Gartner's Internship programs is that each intern is given a mentor they are able to work with for the entirety of their internship. Depending on the business unit you are in, your mentor may be your manager, or another colleague. Following his meetings, Cooper usually focuses on writing structured email communications, shadowing sales calls, and doing additional research to help him learn the ins and outs of his role. In addition to these daily tasks, he also collaborates with fellow interns, some of which are outside of his immediate team, on various projects and assignments. As someone who values relationships, one of Cooper's biggest takeaways from his internship at Gartner is having the opportunity to interact with so many successful individuals.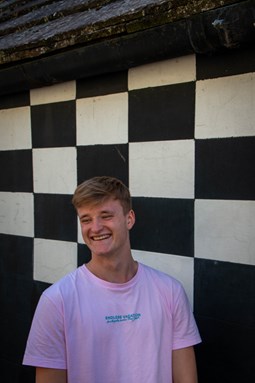 James Matthews, one of Gartner's Client Success interns located in the EMEA region is a passionate sports advocate who used to play rugby for Switzerland at the national level. James' starts his mornings early, diving right into emails to catch himself up with anything he may have missed from the previous day. Next, James completes any pre-call preparations before his client meetings, while also coming up with methodologies and email templates for clients who are considered hard to reach and unengaged with Gartner's services. After his lunch break, James jumps right into shadowing calls, updating the relative systems in place where his team records all their client priorities and important information. During this time, James will also typically set aside some time to further develop his knowledge of Gartner (licenses, tools, research portal, etc.). To conclude his day, James will usually watch any tech bites or read through some interesting Gartner articles to further develop his knowledge of IT. While he was able to gain a number of takeaways from his internship experience, his biggest takeaway was being able to learn how to ask the right questions to help him really hone in on what clients really want.  For those considering an internship with Gartner, James shared these words of advice, "Don't be afraid to ask questions or make mistakes. Interning at Gartner is a learning experience and it is important to remember that and remind yourself it is ok to make mistakes and not hesitate to ask for help."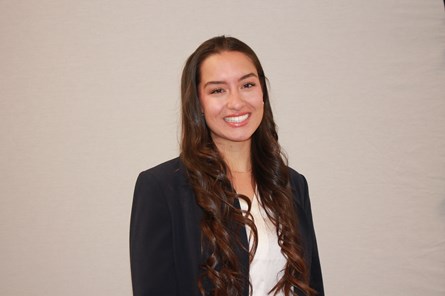 Cristina Ludwig is working this Summer as a Finance Intern based out of Gartner's headquarters in Stamford, CT. In her free time, she enjoys golfing, baking/cooking, and spending time at the beach. Her work day typically starts out by checking her email and reading up on what's new on our company intranet, and external Gartner.com website. Cristina meets with her manager twice a week on Mondays and Fridays - and in between as needed. In these meetings, they review tasks she was working on that week. Some of her weekly tasks include: data input/analysis in Excel, working on projects in PowerBI and Salesforce. One of the many perks of interning at Gartner is that you have the opportunity to attend a number of insightful meetings. These meetings vary from fun activities to fireside chats to networking events and  are a great way to learn more about Gartner, the different business units, and really get to know other associates throughout the organization.
Here's Christina's advice to anyone considering a Gartner internship, "Research and learn as much as you can about Gartner and apply as early as possible. Once you join, seize all the opportunities that come your way, even if they are not directly related to your current role, career goals, or interests. Doing so, you will be able to learn new perspectives and connect with others." 
There is never a day where the hard work of our interns goes unnoticed. We are grateful for the impact that our interns made this past summer and extremely proud of the progress they made.
If Gartner's Internship Program is something that interests you, learn more here.