Are you interested in learning more about Gartner while networking with the team and gaining skills to grow in your career?  If so, keep reading to learn more about our annual University Webinar Series. 
We started our University Webinar series in 2020 to provide students and recent graduates with an opportunity to learn more about Gartner and participate in professional development workshops. For the third consecutive year, we will be offering a variety of webinars to young professionals around the world. Some of our recent participants are sharing about the webinars below: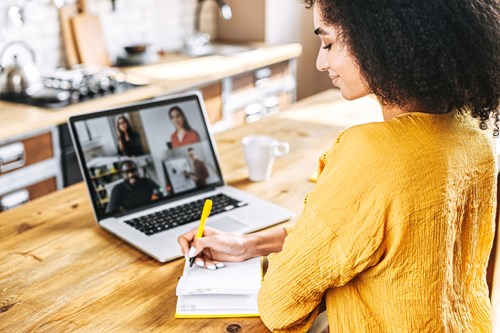 "The panelists shared personal experiences at Gartner, why they chose this firm over others, and the ways the firm's principles aligned with their ethical values."
"I enjoyed hearing about the diverse experiences and paths that brought each participant to Gartner. Their enthusiasm for the company and how it has helped them in their professional journey was inspiring."
 
"I loved the energy and confidence of the speakers, which is sometimes difficult to come through in virtual settings. What sets Gartner apart from other consulting firms really shined through in this session. I have a better understanding of the firm's culture and am realizing that I could see myself working at Gartner after attending multiple sessions." 
This year, we are offering a robust schedule with sessions ranging from introductions to our various teams to case study workshops to tips from our recruiting team to help you stand out in your interview.
See the full schedule and register for any events that you are interested in attending here.