Are you interested in starting a career that has limitless opportunities? The Gartner Sales team offers our employees the chance to discover new strengths and explore their passions. Jordan Mason, Gartner's Commercial Support Director, explains some of the most frequently asked questions during a sales interview. Take a look at how you can prepare to start the career of a lifetime!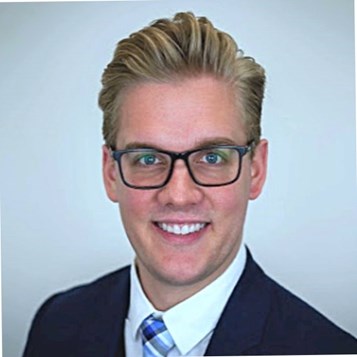 Why pursue a role in (fill in the blank… Sales, Accounting, Programming, etc.)? I like to ask this question because it tells me if the candidate has really thought through their own skills and motivations, and then looked for opportunities that are an ideal match. The best answers to this question first require a solid understanding of the role they're applying for (highlights and lowlights), and second, are usually grounded in some kind of an experience or story that helped to galvanize their reasons for pursuing this career path.
Tell me about a time when… Behavior-based interview questions are designed to highlight core traits or competencies by showcasing evidence of your capability based on real-life examples. The best way to prepare for these is to first understand the core skills required for the role. This can be done by reading the job description or talking to other people who have experience in that role and should highlight the key traits necessary for success (organizational ability, technical proficiency, coachability, teamwork, ability to influence others, etc.). Once you know which traits are important, think of one of two stories for each that best illustrate your mastery of that skill or competency. Be sure to practice telling your story using the CAR or STAR framework!
Why do you want to work at Gartner? Think about what is important to you in a company, and then do some research on Gartner to determine if there is alignment. Time to do some homework! Spend some time on the company website, read through press releases, talk to Gartner associates, watch videos online, read through some of the Gartner publications, and learn about Gartner's mission, values, and business model. Think about which two or three of these things are most important to you, and craft them into your answer.
Where do you want to be in 3-5 years? It's ok to not have a crystal-clear idea about exactly what role or position you want to be in down the road, but don't be afraid to be ambitious! What possible career paths or opportunities will open up to you by having a successful experience in the role you're applying for? How does that future tie into your personal or professional interests and motivations?
What questions do you have for me? Don't waste this opportunity! You can earn extra points in an interview if you have prepared a list of thoughtful, timely, or relevant questions. Although it's certainly important to know about the company culture or what your interviewers like best about working for Gartner, you should know that almost all of the other candidates will be asking these same questions. Instead, distinguish yourself from the rest by reading up on what's going on at the company or in the market more broadly, and ask questions about the implications of those events on the current or future state of the role you're applying for. How do those events influence the way that employees are hired, trained, or developed?
---
Search for an available sales role in one of our global offices here.