On Gartner's sales team, our associates help senior executives and their teams identify and achieve their mission critical priorities. Our team builds relationships with clients as trusted advisors and leverage Gartner research to drive world-class service delivery. Are you considering joining our team? Read on to discover why two of our Account Executives, Jacqui Le and Neal Morris chose Gartner sales. 
Why did you join Gartner?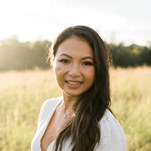 "I've always been in some sort of relationship management and sales role, so when I was contemplating that next step in my career, I knew I wanted two things to go beyond just selling a product to my clients. I wanted to make a real impact and join a team where there was a lot of opportunity to grow. And so I joined Gartner as an Account Executive." - Jacqui 

"When I was looking for my next role, I really was looking for a company with a strong reputation, and everyone I spoke to found Gartner to be credible and well respected. I was also looking for an opportunity to learn from sales and relationships managers who could coach me to help me reach my goals. Finally, I wanted to deliver tangible value to my clients." - Neal
What has your experience at Gartner been like?
"I started with two weeks of training and continuous coaching on the job. Everyone from my VP to my managers to my learning and development coaches to my team are all invested in my personal success and support me with whatever I need." - Jacqui
"My experience at Gartner so far has been incredible. My team has supported me through every stage of learning, from ignition to execution. My leaders have been most influential, Senior Vice Presidents and Managers have congratulated my successes and personally mentored me." - Neal 
What is your role at Gartner like? 
"As an Account Executive, no two days are the same, which is what makes it interesting. Some days you'll be talking to your clients to unpack their challenges. Some days you'll be speaking to brand new prospects and winning their business. You manage your own territory and accounts, and you control your own reward. In addition to the uncapped commissions, if you achieve Winner's Circle you get to celebrate everyone's achievements with your global peers."- Jacqui
"I get to speak to technology leaders of very disruptive products and assist them in everything from mergers and acquisitions to product strategy to sales and marketing effectiveness." - Neal  
What is your advice to someone who is considering joining Gartner? 
"My advice to someone considering Gartner is to take that leap. If you're someone who enjoys being challenged and getting better every day, this could be that opportunity for you to make a real impact and to work alongside some of the most senior executive leaders out there." - Jacqui
"You won't ever regret applying to Gartner. The interview process itself gives you so much learning experience and key messages of where you need to move forward with your career. And for those who are hungry for the challenge in sales and delivering value to some of the most incredible people leading enterprises, you will find that Gartner will feed your ambition like no other company."  - Neal
Learn more about opportunities on our sales team here.