Gartner provides actionable insights, guidance, and tools that enable smarter decisions and stronger performance. Our Australia sales team creates smarter organizations that achieve repeatable, scalable, revenue growth. Some of our sales associates have shared about their journey and experience at Gartner.
Celine Fung is a University of New South Wales alumni and Senior Account Executive at Gartner based in Sydney, Australia. As a Sr. Celine has the opportunity to work with a number of talented individuals such as C-level executives and technology leaders. As a result of her hard work and dedication,  she's never missed a sales target - and she's been ranked 1st among her team in several of her Sales roles. Celine describes Gartner as a company that differs from others for a variety of reasons. A primary reason being the world class Sales training program Gartner offers. 
"I can whole-heartedly say that Gartner's Sales training is the most comprehensive, detailed and valuable Sales learning opportunity I've had the privilege to experience in my career so far." Throughout Celine's time spent at Gartner, she has accelerated her growth in sales and business overall. Despite being faced with challenges Celine now feels "more confident in being able to navigate the complexities of C-level conversations, add value to each interaction and become the business partner my clients need to succeed."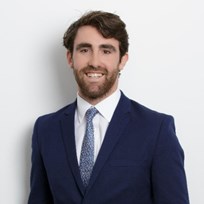 Robert Bromhead, a Sydney native, graduated from the University of Technology Sydney with a Bachelor of Business. Today, he's one of Gartner's Global Technology Sales (GTS) Team Account Executives. Within this role, Robert has grown his experience and knowledge exponentially. Robert made the decision to join Gartner within their GTS division because he finds technology to be a key area of opportunity for society to progress. At Gartner, Robert is able to challenge himself in a supportive environment. Working closely with executives, he is able to expose himself to new opportunities which helps him grow both professionally and personally. Robert values balance between his work and personal life. His time spent at Gartner has offered him the best work/life balance he has ever experienced. While having the opportunity to grow within his career, Robert is still able to explore his passions in food and sports.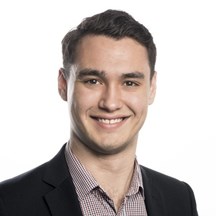 Morgan Seeneevassen, an Account Executive at Gartner's Australia office and a Macquarie University alumni, has been offered a number of opportunities throughout his time at Gartner. "Working at Gartner has given me the opportunity to play a significant role in the success of my clients and further my own education. Not only do I get the same opportunities that I enjoyed in my previous roles, but I'm also able to partner with C-level executives in formulating and executing their IT strategies." In his role, Morgan also shared that he truly has the chance to leverage and apply everything he learned from his experience at Macquarie University while also expanding on his skills and knowledge. Gartner's virtual-first work environment around the rest of his life. His managers and colleagues have played a significant role in helping him achieve his personal and professional goals. With this flexibility, Morgan is able to prioritize his fitness and mental health, while still having time to spend with friends and family and the ability to travel. 
If you are someone looking for a company that values their associates and provides the utmost opportunities for growth, Gartner is that company. Join our team today.