At Gartner, our associates have endless opportunities to develop their careers. In this blog, we're sharing Rupal Setia Bhasin's story about how she's grown her career at Gartner. Read on to learn about her journey and discover her tips to help you be successful.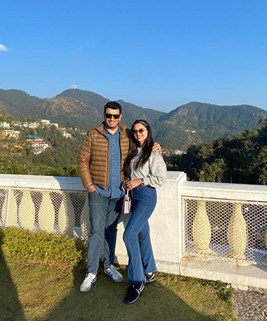 Tell us about your career journey at Gartner.
I joined Gartner in 2018 after researching the company's reputation and seeing a number of stories about individuals who've grown within the organization. My first role was a Recruitment Coordinator, and just a year later I had the opportunity to lead our APAC team. Over time I developed an interest in strategic Human Resources and saw an opening for an Associate HR BU Partner (HRBP). I applied without hesitation and with the support of my manager. That's the beauty of working with Gartner: there are endless opportunities to learn and grow and we're encouraged to pursue them.
What did you do to prepare for each move? 
Gartner's recruiting team was developing a new candidate care team in India - an exciting opportunity to work on a project that would have a significant impact on the overall candidate experience- so I raised my hand to help. As I built and implemented new processes for the team, I developed many of the skills I'd need to be a successful leader. After I was promoted to Team Leader, I started to gain more exposure to different parts of the business, which helped me develop a more strategic mindset and increase my stakeholder management skills. 
It's been a year since I made the move, and while the learning curve was steep, there is still much more to explore and challenge myself with in the future.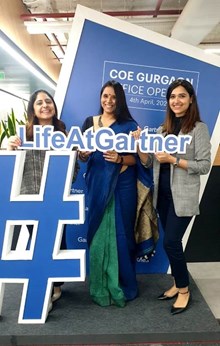 What advice would you give peers who want to Grow in Gartner?
I used my Individual Development Plan (IDP) to explore areas that interested me, which eventually motivated me to explore a career on our Human Resources Business Partner team. Part of this was taking opportunities to grow my skills, which included a mentorship program. The IDP's structured approach combined with guidance from my manager helped me to achieve my short-term and long-term goals.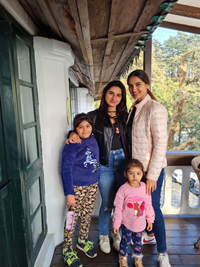 What do you enjoy outside of work?
I come from Dehradun, a beautiful valley, but work in Gurgaon. I love going to my hometown and spending quality time with family, especially my nieces. I like being outdoors for a picnic or playing sports, and my best stress-buster is baking brownies.
Ready to take the next step in your career?  Find your next big opportunity here, and like Rupal, take advantage of the endless opportunities to learn and grow!