At Gartner, we are lifelong learners and encourage our associates to take advantage of opportunities to grow their skills and career. By continuously seeking opportunities for growth and development, we are able to get better and stronger every year.
Lauren Connell, Business Development Executive, joined Gartner 5 years ago as an Account Executive. After 4 years of growth on her team, Lauren decided to leave Gartner to seek other opportunities for growth and development. However, 6 months later, Lauren rejoined Gartner for a new opportunity. Read on to discover why Lauren made the decision to return to Gartner.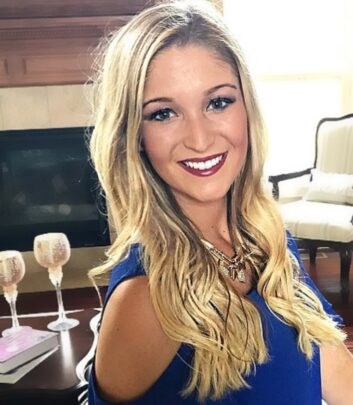 By Lauren Connell, Business Development Executive
After 4 years at Gartner, I made the difficult decision to leave and pursue other opportunities. But, that was short lived- I quickly returned to Gartner for a number of reasons. For starters, Gartner makes winning easy. Because we are a data-driven organization and the leader in our market, we have all the resources and insights needed to be successful. When you couple that with a highly collaborative team culture, it doesn't just make winning easy, it makes it inevitable.
Being a part of a highly successful team drives me, which is why when I was offered the opportunity to join the Global Enterprise business unit and support the top financial services organizations in the world, I knew I had to take it. My role was created to accelerate growth within Gartner's most strategic accounts. It is exciting to be a part of an initiative that has the potential to make a substantial impact on the business. 
The best part about working with clients of this caliber, in this industry, is helping to shape a new reality within the financial industry by driving digital innovation – these are the organizations that are leading the way for the future of banking and insurance. It is rewarding that Gartner also sees the bigger picture outside of "just technology," especially when we are able to provide resources on topics like leadership, corporate responsibility, sustainability, and diversity, equity and inclusion. 
Overall, I returned to Gartner to come back to a culture where I was encouraged to learn, grow, and develop my skills. By joining the competitive Global Enterprise business unit as a Business Development Executive, I have the opportunity to drive growth and help change how top companies work. 
---
Discover opportunities to join our team here.