Written by: Alexia Cambon, Research Director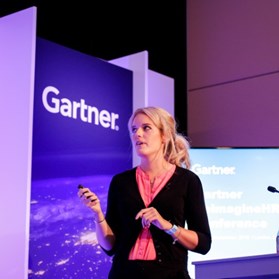 I am a Research Director in the HR practice where I conduct research about the future of work and the changing employee experience. I also co-lead our Future of Work Reinvented Key Initiative which brings researchers, Advisors, and analysts together from across the company to equip our clients to design a more human-centric approach to work. I joined CEB in 2012 as an intern straight from university and then made my way to the research team after a brief stint in Revenue Operations.
I started running during a difficult period in my life. I remember the pride and confidence that doing my first 10k gave me – 3 months later, I ran my first half-marathon, and a couple of years later I progressed to the Copenhagen Marathon the day after my 27th birthday. (I'm half-Danish, so running in the city of my birth was really special!) Not long after, I took some time off to hike the Camino de Santiago, covering 600 miles in 4 weeks. This experience really changed my view of physical activity and exploration as I loved being surrounded by nature and on my feet all day. Ultimately, this is what got me into ultramarathons – and that's how I found myself on the starting line of my very first 100km ultramarathon this August. This was my longest and toughest race to date, and I finished it in 15 hours – just 45 minutes from the cut-off. I can't say I was very happy about the time – the heat of the day and the darkness at night slowed me down quite a bit – but I'm really proud to have finished it.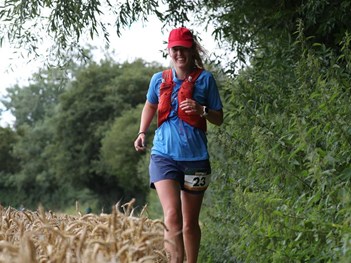 It would be impossible for me to run as much as I do if it weren't for the flexibility that my job provides. To be able to design my own workday in a way that allows me to do those activities that keep me healthy and productive is key to my performance at work. I hate forcing myself out of bed early to go running in the dark: being able to run at 11 am means everything to me. I am also convinced that when I am running, it is not "personal time". I brainstorm and problem-solve during my runs. Some of my best research ideas have come to me on my runs. Whenever one of my team members says they are going for a walk or meditating, I encourage them to actively think of it as a crucial part of their workflow and to design their day so these activities are not left out. I recently moved out of the city into the countryside to have better access to running trails, and the joy I feel being able to go for a jog in a nearby field or forest or river path at any hour of the day is immense, and a huge part of what keeps me engaged in my job. Gartner's approach to flexibility and focus on well-being means that every day is custom-fit for me – and that means I have the right environment to do innovative, creative work.
What I love about ultra-running is that it requires you to take the long view of a significantly difficult challenge. If I think about the finish while I'm at the start line of a race that will last 6 hours or more, I always struggle to keep motivated – it just seems so far away. Ultra-running forces you to be patient, to be sensible, to be in tune with your body and your mind, and look after yourself, which are all qualities that are essential to doing good work as a researcher. I keep motivated during these long runs by breaking them into achievable bite-sized milestones – the next checkpoint, the next kilometer, the next drink of water. Similarly, I like to think about our big research projects in that way – some of which last 6 months or more. Running has definitely taught me a lot about work – and about life.
---
At Gartner, we recognize that our associates are at their personal and professional best when they are happy and healthy. As a member of our growing team, you'll have access to generous benefits from your first day on the job. Learn more about life at Gartner here.