At Gartner, we believe in fostering a culture that recognizes exceptional work. Keith Tan, a Sales Manager based in Singapore, shares how he's been able to quickly ramp up and achieve success since joining the team.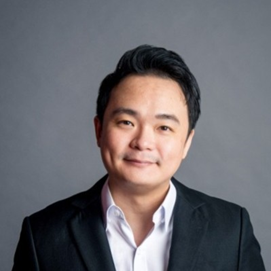 Within 6 months of joining Gartner, you achieved Winners Circle— a recognition for top performers. What's your success mantra?
To be honest, there's no magic bullet to success. I was lucky to inherit a great team which was built by my talented predecessors. I realized how welcoming everyone is, and we quickly warmed up to each other. It was perhaps our great work equations and the determination of my team that helped drive our performance. And we kept getting better every day!
Tell us a little about your life before you joined Gartner last year.
Well, here's a fun fact — I started working at a really young age. From going door-to-door selling CD roms, cleaning in a chemical factory, waitering, assisting in a chicken-rice stall and many other jobs — I have grown, from the ground up! 
Prior to joining Gartner, I was in a long stint with a corporation navigating my sales career and relishing successes here and there. But I knew I wanted more. 
What attracted you to the opportunity with Gartner?
It was the opportunity to work with really smart people. I have an ongoing hunger to expand my horizon and from what I had gathered about Gartner, it seemed like the perfect choice for my next adventure.
More importantly, having the opportunity to help other professionals become more successful in their work by guiding them toward the right strategy, reducing risks, selecting the right vendors and helping them save significant amounts of money through smart contract negotiation, definitely influenced my decision.
What are some of the challenges you faced in your first year, and how did you overcome them?
As someone who came in from outside, it does take time to understand the thousands of Gartner acronyms and different processes. However, I've been fortunate to be surrounded by supportive colleagues. The key here is to never be afraid to ask questions when in doubt. 
Another thing we worked on together, as a team, was the will to come into office once or twice a week. While we love the hybrid set-up, working together in-person helps get to know each other. So, we make the conscious effort to come in when we can, to collaborate, and needless to say the results speak for themselves. We now enjoy the best of both worlds!
What advice would you give to anyone looking to join, and succeed at Gartner? 
It's only been 10 months with Gartner and while I've experienced some success, I know I'm still just getting started.
Sales is all about team support, and it's important to build a great ecosystem for the team and for yourself. The ecosystem that I am referring to, is to stay close with the support teams (EP, Customer Success, Marketing, Operation and etc.). If you stay focused on the right things, prioritize and leverage proven practices — you can drive great results.
Interested in joining the Gartner team? Check out our open roles here.