Diwali is a festival of lights celebrated by Hindus, Jains, Sikhs, and some Buddhists around the world. Every year, members of the Gartner team recognize Diwali by spending time with loved ones, making traditional Indian mithai (sweets), and creating beautiful Rangolis. 
While Diwali celebrations looked different this year, we still found ways to connect and honor the festival together, virtually. Our teams decided to coordinate a Rangoli competition where we asked associates who celebrate Diwali to share photos of their Rangolis. Then, associates across the globe were able to learn more about the significance of the holiday and had the opportunity to vote on their favorite Rangoli. 
Harshi Goyal, Operations Associate and one of the winners of the Rangoli contest this year, shared what it was like to see all of the Rangoli photos submitted by her coworkers, "All of the Rangoli were so beautiful and unique. Different associates used different materials for making Rangoli like flower petals, Rangoli colors, candles or the combination of these. I'm definitely going to try some of these for next year's Diwali festival. Additionally, it's a great platform for us to share our culture and traditions with our colleagues across the globe. "
Over 80 designs were submitted to the competition and we are excited to share the top 3 winning designs below.
Rangoli submitted by Harshi Goyal, Operations Associate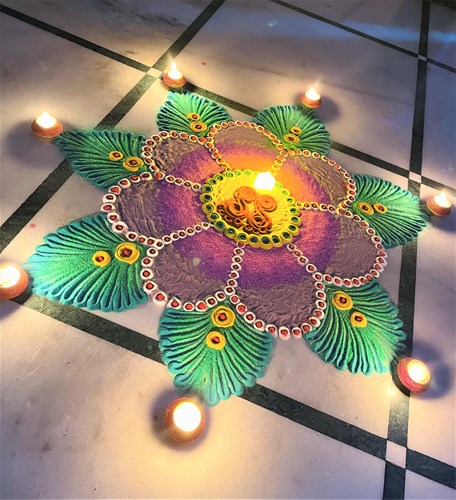 Rangoli submitted by Deisha Shah, Senior Business Analyst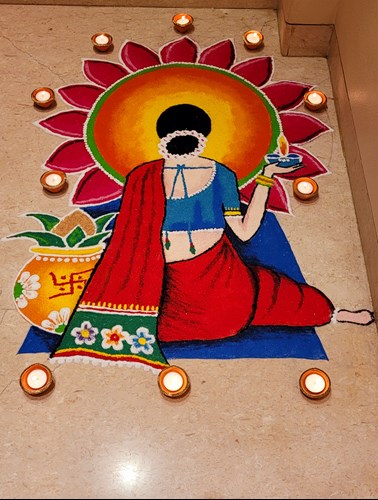 Rangoli submitted by Neha Pandey, Software Engineer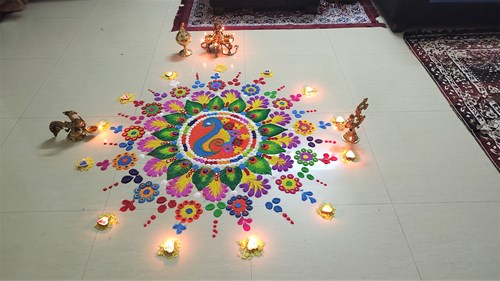 By empowering our associates to come together to share their cultures, traditions, and unique talents, we are able to better serve our clients and become better and stronger every year. 
Interested in joining the Gartner team? Explore open roles here.