What counts for an idyllic relationship between coworkers? Is it respect, success, and friendship? How does one rally that sense of camaraderie in a virtual first world? This is a question that comes up quite often- especially now that we've become so accustomed to working from our home offices. This International Day of Friendship, meet Christi-Ann Emous and Eugene Wong, our two associates who did not just thrive together at work, but built a bond that surpassed time zones, change in roles and cliches.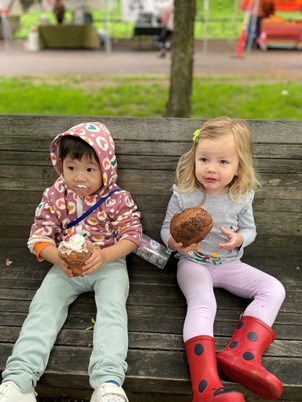 The first time we got a peek into your friendship was when you (Eugene) shared a photograph about your US trip on social media, tell us more about it!
Eugene: I was having a conversation with Christi-Ann and told her about my plans to visit the US with my family…and she immediately brought up staying with hers'.
Christi-Ann: We had never met before even though we worked together for two years all through the pandemic. Eugene is an amazing person. There was no way he could come to the US and not stay with my family and I.  
How was the visit?
Christi-Ann: Oh, it was amazing! We did so many things together and got to know each other better. Our kids are the same age and what was most exciting to see is how easily they bonded. It made everything more special.
Eugene: Yes, indeed. To see our kids, get along, get some time off and just enjoy the company of our families was wholesome. We have just the right picture for you.
People often talk about keeping professional relationships separate from personal lives, what would you say to that?
Eugene: I think it is very subjective. The culture of Gartner has a lot of space for personal relationships to grow and exist independently. We accept each other and respect the responsibilities that come with our roles. However, when you spend so many hours of the day working with each other, you realize how colleagues have so much more value to add in our lives. It naturally rolls down to the personal side as well.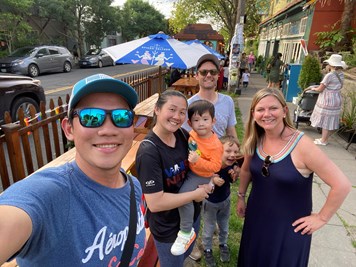 Eugene was part of your previous team. This friendship came out of a virtual set-up. How does a leader ensure a positive synergy in their teams when in-person connections have become rare or absent?
Christi-Ann: It's a little bit of everything, but most importantly, it is stepping out of mundane and being creative with your team. They have to sense that you are with them. Of course when you have a team across time zones, one has to be slightly louder in their actions. Nothing holds the team together more than a positive attitude and humor.
Is it time to address Christi-Ann's distinct dislike for Hotdogs?
Eugene: Hahaha. Christi-Ann?
Christi-Ann: Oh well, of course. It is just the whole package you know. The smell, the texture, and the fact that it is as processed as a food can be. I am an organic girl, and I just can't stand them, so much so that I told my team that if we meet a certain target that we had set for ourselves, I will dress up in a Hotdog costume. While I never actually wore it, the hotdog reference has become a thing between us.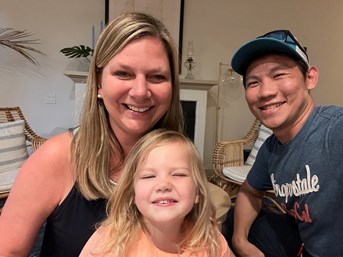 How would you define each other in 5 words?
Eugene: Warm, Kind, Respectful, Giver, Magnetic
Christi-Ann: Kind, Funny, Smart, Leader, Go-Getter
What are some last words for each other that you would like to end this interview with?
Eugene: Your superpower is your magnetic presence and generous heart, and that's what draws people towards you! Thank you for being you! 
Christi-Ann: Sky's the limit for you. There is nothing you cannot achieve once you put your mind to it. I might tear up, but it has been amazing knowing you and I look forward to many years together with you at Gartner.
Just like Eugene and Christi-Ann, we wish you all amazing friendships at Gartner. And if you have already found them, share your stories using #LifeAtGartner.