Health and sanitation are critical aspects of community well-being as it plays a crucial role in protecting human health and extending life spans. Poor sanitation in several rural and slum areas of India has been home to many diseases such as dehydration, anemia, and malnutrition. Due to the lack of proper hygiene awareness, severe illnesses like cholera can spread rapidly, affecting the lives of many. A team of associates in India has been working towards providing a safe and sustainable water supply, basic sanitation, and good hygiene by partnering with PURE India.
About PURE India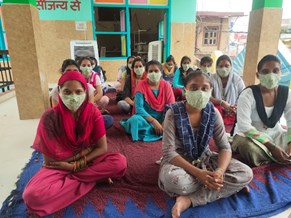 Pushp-Kiran Union for Real Enlightenment (popularly known as PURE India Trust) is a not-for-profit charitable organization started by a group of corporate professionals in March 2013. Its mission is to provide quality Education & Employment opportunities to under-served communities of rural & urban slums in India. Some of their initiatives include:
Education for Everyone (Pathashala)
Women Empowerment (My Village My Business)
Skill development (Kaushal-Kiran)
Career Mentoring (Marg Darshak)
Adopt a school
The organization proudly focuses on educating and empowering women from vulnerable and marginalized communities.
Making An Impact You Can See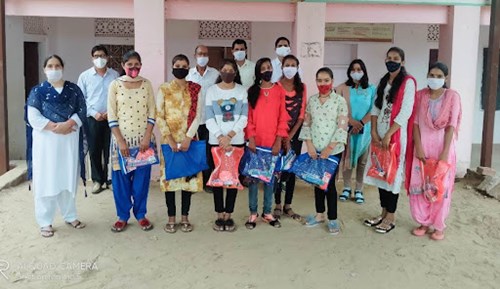 The Gartner team in India conducted multiple initiatives in the past months that resulted from the partnership with PURE India. 
WASH Implementation: Our associates have come forward to provide support for the installation of water tanks, pipelines, drainage systems, washbasins, repairing public toilets, and other sanitation facilities in 10 centers around Delhi, India. 
Personal Hygiene Kit distribution to Children: It is crucial to raise awareness about the importance of personal hygiene, especially among children. Over 300 children received personal kits from the Gartner team intended to help them learn to protect themselves from contracting infectious diseases such as COVID-19, Flu, etc. 
Mask Distribution: Around 3000 masks were distributed among the people living in 20 areas with unfit living conditions. This activity also helped educate them on how they can avoid being infected by COVID-19 by wearing masks.
Menstrual Hygiene Awareness Campaign: The main objective of this campaign was to teach adolescent girls about menstrual hygiene. 600 women and adolescent girls at 12 different locations benefited from this campaign. They now have access to and use high-quality sanitary napkins and ensure safe disposal in an environmentally friendly manner.
Mother & Child Care Kit distribution: Helping to improve the well-being of mothers and their infants is an important public health goal. It determines the health of the next generation and can help prevent future public health challenges for families, communities, and the health care system. Due to a lack of awareness and financial resources, mothers and children in India often lack proper nutrition and do not have access to baby care products.  To solve this challenge, the Gartner team distributed 100 Mother and Child Care kits in 10 different locations. The women who received these kits appreciated Gartner's initiative and expressed their gratitude as it had never been done before. 
"This makes me proud as a human that we could make people smile; it shows love amidst the darkness, we become the light to others and show them that there is still hope." - commented one of the Gartner volunteers. 

Learn more about how our associates are making an impact in the community through the Gartner Gives initiative here.