Why Gartner
Gartner is a people business. Fueled by expert analysis,
bold ideas and intellectual courage, top talent is key to our success.
Looking for a community where you can thrive and make
a visible impact?
Join us
Work with talented people
Our team is intrinsically motivated by a shared set of values. Everyone strives to do their best for their clients, their team and themselves, setting the stage for future growth.
... you're always being intellectually challenged ...

Jenny Sussin

Vice President
Do challenging, groundbreaking work
Global enterprises trust us to fuel their growth because of our independent and objective insights and advice. You'll contribute to growing our business every day by influencing how clients do business and addressing what matters to them most. Everyone has a hand in our success, and when you excel consistently, we notice.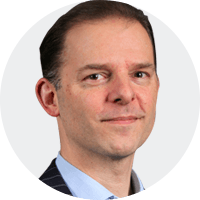 "You learn new things every day from colleagues, from the analysts and from your clients. The quality and impact of what we can deliver is world class, which means you can make a real difference in the world of your clients, the world of your teams and their families, and the world of the global economy."

Alexander Fattoruso

Area Manager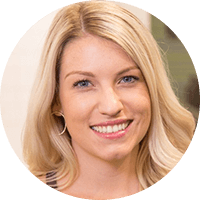 "I chose Gartner because it is a huge, global company, and that was really attractive to me — knowing that they were a leader in the industry and they were the absolute best at what they do."

Jade Verrecchia

Senior Account Executive
Grow without limits
We have a vast, untapped market potential. Our sustained success and continuous growth mean unlimited opportunities to realize your full potential. Whether you're developing in your role or preparing to move into leadership, we give you the tools to succeed. How far you go is up to you.
... you write the story of where you want to go ...

Antonio Dominguez

Executive Client Manager
... the beauty of this position is they equip you to do the job ...

Austin Walker

Account Manager
Make a positive impact
We do the right things, which has enabled us to deliver great results, and that success allows us to make a positive impact on the communities we live and work in.
Inspire others through volunteering and sharing stories. #GartnerGivesBack
Support a cause you care about and we match your donation 1:1. More than $3 million matched in the last three years. #GartnerGives
Diversity of people and ideas makes us stronger as an organization.
Our Pride, Mosaic, Women and Veteran groups host events, arrange speakers and provide resources to enrich the Gartner community.
... we come together to help each other be successful ...

Mari Arosemena

Area Manager
Live your life
You're at your best when you are healthy and happy. We help you get that peace of mind.
... I like the work-life balance ...

Peter McMenamin

Business Development Director
Sound like the experience
you're looking for?
A world of opportunity awaits you.
Apply Today
Recruitment &


Networking Events

We want to meet you! Learn about our upcoming recruitment events.