Relocation can be daunting. When a job offer requires you to move, it's important to consider many factors while evaluating the opportunity. We asked one of our recruiters to share her top advice for candidates considering relocation. Read what she had to say below.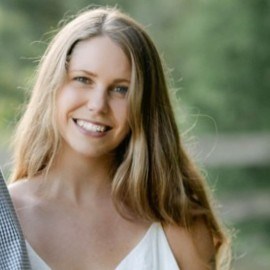 By: Kerry Davis, University Recruiter
What advice do you have for candidates who are considering a relocation?
When I first got my offer to work at Gartner right out of college, a million questions came to mind about my potential move to Fort Myers, Florida. First and foremost – could I see myself living in Florida? What about Fort Myers?  Would I enjoy living there? What is there to do– does the location support the kind of lifestyle and activities I enjoy? I'm sure those are the same questions that pop into any candidate's head, and they are absolutely important questions to consider.  
I advise candidates to weigh a few other, less obvious questions as well.  For one, it is important to weigh how the move will impact you financially, so consider the cost of living of the city as well as the taxes in the state.  I recommend asking your recruiter about relocation assistance. Is the company going to assist financially with your move?  Especially if you are considering a cross-country move, relocation assistance can be an extremely important factor as you assess moving costs.
Finally, don't just think about the short term. Think about the long term. Maybe you don't want to be in a location forever, but do you have to be?  What are the growth opportunities with the company and where can that take you?  Are there other offices that your career path can take you to in a few years? Do you have the opportunity to go fully remote down the line? It may be worth it to relocate short-term to what may not be your long-term dream location to join an organization that can ultimately take you anywhere!
How can I ensure that the relocation process goes as smoothly as possible?
First and foremost, do your research and do it thoroughly!  Find some potential places to live and look into different areas.  Especially in bigger cities, your experience can be vastly different depending on the area you choose, so do your due diligence. If it's possible, visit at least once before you move to get a feel for the city and any places you're considering living. 
Since there can be so much to do and keep track of, make a check-list of things you need to do before and after you relocate, like getting movers, switching your utilities to your new place, changing your address and getting your mail forwarded.  If you are moving out of state, make sure you remember to register your car and get a new license – states have different rules about how long you have to do these things once you move, so look into your new state's rules.
Remember, your recruiter can be a resource as well. If you need a roommate, ask your recruiter! Some companies can connect you with other new associates who are also looking for a roommate. If your recruiter is familiar with the area, get some insight on the best places to live. Our job does not end once you sign your offer – we want to make the process of getting you to day 1 of your new role go as smoothly as possible!
Are you interested in joining Gartner? Explore some of our global locations here.