Written By: Coralie Gouedic Laurent, Recruitment Coordinator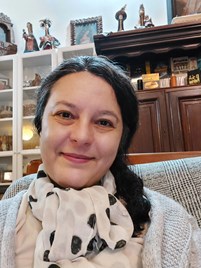 Almost every single person who starts feeling unfulfilled in their current job has asked themselves this question, at some point. While the short answer would be, of course not! It is not as simple. Two major factors determine our perspective when we face the prospect of a career change: Fear, and lack of self-belief. Fear is a major component of decision-making, especially if we have been doing the same thing for a few years, and have responsibilities that weigh us down. Fear is what prevents us from thriving, not responsibilities. On the other hand, lack of self-belief is insidious and silent. It starts building up without us even realizing it. The best way to combat this is by investing in yourself. Human beings are equal in one thing: we all have 24 hours per day. All of us. How we invest our time is important, and even in the worst circumstances, we all can start choosing how we spend it. Time is our most precious treasure and resource.
You need not make bold changes. Start by stepping out of your comfort zone first. Whether you are thinking about growing within your current organization or looking for another job, you can start considering the following options:
Speak to your manager – Development is as important as having open conversations with our leaders. If you are interested in an opportunity that has arisen, ask your manager for advice. 
Raise your hand – Offer to help your team, cover holidays, raise your hand for opportunities or projects outside of your daily duties.
Take on rotational opportunities – Some Gartner teams offer fantastic rotational opportunities where you can work for a few months in different roles. This is a great opportunity to learn, grow your network, and try new things in a safe environment
Invest in yourself - There is no excuse. There are literally hundreds of thousands of low-cost or free courses online. By exploring and taking short courses in new things, you can expand your skills, and try new things. Do you dream about a change into Marketing but have always worked in Finance? Complete a course! As already mentioned, you don't need to make radical changes but stop dreaming and start planning. Short courses can be an excellent way to gauge whether you'd like to work in a different business unit or not. Invest in your wellbeing, your peace of mind, your education, your body, your loved ones. The best, most rewarding investment, however, will always be yourself.
Find your passion again – Where to start? By going back to basics. Remember why you studied this career, recall how you felt when you started this journey, have you tried anything new? By remembering where you came from, and the reasons behind the decisions you made, you can see more clearly the present and the path you want to take. Maybe the reasons that led you to your current job are no longer valid, everything around us changes constantly. Also, explore new things, new hobbies, photography, cooking, anything goes!
Keep yourself up-to-date – Change is constant. The world around us is continuously evolving - and so should you. It is important that you remain agile, curious to learn about new technology, tendencies, social media, new software, languages, etc. By continuously upskilling yourself you'll be more confident and it always pays off. 
Make connections - Get to know your colleagues and network with others in relevant roles and industries.  You'll be surprised at how much you can learn from one another and you never know where an opportunity may arise. 
Volunteer in your free time – This is always, always a win-win situation. You get to talk to and help people, adds perspective, and also, a renewed sense of pride.
It is time to stop contemplating, and start acting. Allow yourself to make decisions that will bring about a change in your career and ultimately in your life.
Ready to take the leap? Start here.