Work at the forefront of innovation and explore a variety of business fields — all with the backing of a well-respected, global company.
Not sure how your experience translates? Our team of experts who specialize in recruiting military veterans can help you learn more about Gartner and available opportunities. Complete this form to connect with us.
Be a part of our community from Day 1
No matter what role you hold at Gartner, you'll be surrounded by motivated, collaborative colleagues who have a passion for ideas and service.
Our Veterans at Gartner group — open to all associates — works to attract veteran talent and make Gartner a great place to work for military talent and their families.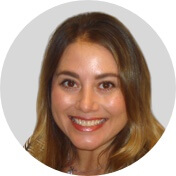 "In the military I learned leadership, change management, collaboration, agility, adaptability and integrity. It was challenging to find these in a corporate culture until I found Gartner."
Diana Spano
Manager, Research Engagement Services
(U.S. Air Force)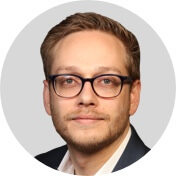 "I came to Gartner with no corporate or sales experience and was promoted to management after 18 months. From Day 1, I've been coached and developed to improve. I've become a better sales professional, husband and dad."
Michael Eulo
Account Executive
(U.S. Air Force)
Make Gartner an even better place to work
Hiring veteran talent is about more than just recognizing your service; it's imperative to our future success.
As someone who's made sacrifices at the highest level, you have the leadership skills and aptitude for teamwork needed to make an impact at Gartner. Our world is growing more complex every day. Your humility, ability to adapt and problem-solving skills will make you an essential part of our team as we continue to grow and evolve.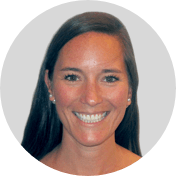 "I have a strong desire to support military members' transitions through identifying career paths, building skill development training programs and driving military talent to Gartner. "
Kirby Traynham
Manager, Recruiting Programs
(U.S. Marine Corps Military Spouse)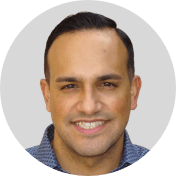 "My military background has helped me become trainable in any environment. The ability to adapt and learn is especially useful at Gartner because it is always evolving."
Jose Ramirez
Team Client Manager
(U.S. Marine Corps/SGT)
Steer your own success
Are you curious? Driven? Always pushing yourself to improve? If so, limitless growth opportunities await you on our team. We hire candidates with the right qualities over applicants with specific skills. So embrace the experiences you've had, bring your learner's mind and we'll build the system to support you.
You can expect:
The opportunity to
make a real impact at
a growing company
World-class
training programs
Leadership
development
Performance-based
recognition and rewards
An inclusive
culture
Sign Up for
Job Alerts
We'll let you know when a role you're interested in opens up.
Recruitment & Networking Events
We want to meet you! Learn about our upcoming recruitment events.
Take a Look