Around the Office
Sydney is the state capital of New South Wales and is located on the east coast of Australia. From the Opera House and the beach, to restaurants and shopping, there's something for everyone. And with winter temperatures that only dip down into the low 50s Fahrenheit, you'll want to explore this city year-round.
Our office is in North Sydney, just 10 minutes outside of the heart of the city. Associates can enjoy sweeping views of Sydney Harbour from anywhere in the Coca-Cola Place building, and the office has won a 6-Star Green Star award for reducing its environmental footprint.

City to Surf
Sydney is a bustling city, a harbor and a beach town all in one. Known for their incredibly welcoming hospitality, residents enjoy local and international cuisine, exhilarating nightlife and plenty of outdoor activities. Take a ride to see the Blue Mountains, a short ferry over to Manly Beach, or even walk the grand Sydney Harbour Bridge and discover all that this magnificent city has to offer.
Around Sydney:
14-minute drive to the
Taronga Zoo
The Sydney International
Airport is just 20 minutes
away
The famous Bondi Beach is a
25-minute drive away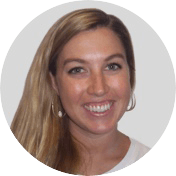 "The views of Sydney Harbour and the Sydney Opera House are just amazing from the office."
McKenna Haverberg
Senior Recruiter
View Jobs
"I love the collaborative and supportive environment! People really do want you to succeed here. I feel like I am in the right place at the right time in my career."
Christine Tsintarakis
Executive Partner, Gartner Executive Programs
View Jobs
Sign Up for
Job Alerts
We'll let you know when a role you're interested in opens up.
Recruitment & Networking Events
We want to meet you! Learn about our upcoming recruitment events.
Take a Look