Around the Office
Singapore is ranked among the most livable cities in the world and offers the perfect mix of urban and beach life. Diverse cultural influences are evident in the local cuisine, which is considered some of the best in the world. From high-end shopping to endless entertainment, there's plenty to experience in the country commonly referred to as "the little dot."
The Gartner Singapore office is located in the prestigious Marina One building in the Central Business District. Commuting to and from work is simple for our 200+ associates, thanks to the Mass Rapid Transit network. The office is highly collaborative and offers plenty of space for associates to come together and unwind after work over a game of pool or foosball.

Endless Exploration
Whether you want to relax on the beach, explore the city or discover the many temples in Singapore, you're bound to have a great time. Home to some of the best cocktail bars in the world, enjoy a drink as you look out at the impressive Singapore skyline from any one of the countless rooftop bars.
Around Singapore:
The Singapore Changi Airport
is less than 20 minutes away
It's an 11-minute drive to
Universal Studios Singapore
The must-see Gardens by the
Bay is less than a mile away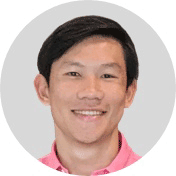 "At Gartner, you're encouraged to work hard at the office and to pursue your passions outside of work. There are several activities in the office that allow associates to get some face time. It's great being a part of the team in Singapore.'"
Eugene Wong
Senior Recruiter, Global Sales, Human Resources
View Jobs
Join Our Talent
Community
Stay up to date with the latest Gartner career opportunities and events.
Sign Up
Recruitment & Networking Events
We want to meet you! Learn about our upcoming recruitment events.
Take a Look