Around the Office
São Paulo is at the heart of modern Brazilian culture and is rich in history, fashion, gastronomy and nightlife. Public transportation plays a crucial role for residents and there's plenty of options, from the bus and subway to railway. If you're looking to discover the city, you'll find excellent restaurants, entertainment options and an animated nightlife.
Our office is located in Vila Olímpia, the world's largest and most renowned neighborhood for technology corporations. Known for its collaborative workspace, the office also inspires its more than 130 associates to innovate and discover a healthy work-life balance. From table tennis, to a massage, to Gartner happy hours, you'll find a unique culture at the São Paulo office.
A Diverse City
São Paulo is the vibrant financial center of Brazil and home to a large number of Arab, Italian and Japanese communities. As the third-largest metropolis in the world, there's no shortage of activities, nightlife and sightseeing.
Around São Paulo:
São Paulo Museum of Art is
just 30 minutes away
Our office is just 20 minutes
from the São
Paulo-Congonhas Airport
Ibirapuera Park is 11 minutes
away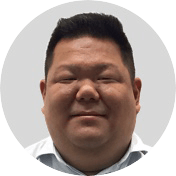 "I'm proud to work at Gartner! Our office is located on one of the most important avenues in the state, Faria Lima, and has easy access to public transportation."
Danilo Umehara
Senior Accountant, Finance
View Jobs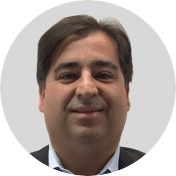 "In São Paulo, the Gartner culture inspires me every day. I'm constantly growing and learning new things."
Mauro Holtz
Account Executive, Sales
View Jobs
Sign Up for
Job Alerts
We'll let you know when a role you're interested in opens up.
Recruitment & Networking Events
We want to meet you! Learn about our upcoming recruitment events.
Take a Look