Around the Office
The Gartner Paris office is located in the business district of La Défense, just west of the city limits of Paris. You'll find visiting Paris's famous attractions is a breeze thanks to the exceptional transportation network. There's also a multitude of cafés, restaurants, museums and exciting nightlife to be explored in Paris.
Our office is located in the Europlaza skyscraper. The building offers ample meeting space and a collaborative environment for associates, plus a cafeteria, a newly renovated fitness club and a conference center. Each June, the office hosts an internal Gartner photo gallery, showcasing associate talents in the business lounge.

Art and Culture
Featuring the Musée National d'Art Moderne, the largest museum of contemporary art under the open sky, Paris is the place for outdoor art lovers. From summer music festivals and the opera, to museums and canteens, there's always something to do and see around the city.
Around Paris:
The Gartner Paris office is 15
minutes from the historical
center of Paris
It's a short train ride to the
Louvre Museum
It's just a 30-minute drive to
the Eiffel Tower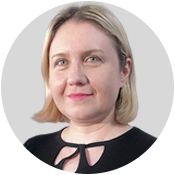 "Our office is now very 'chic' and airy. It's a real pleasure to work in the Paris office and our customers really enjoy visiting us."
Julia Shalina
Regional Facilities Manager
View Jobs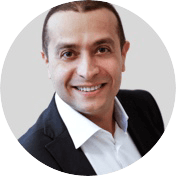 "Our office offers the perfect balance between a collaborative atmosphere and an engaging workplace. I really enjoy getting a coffee or taking a break at our lounge!"
Reynald Parienti
Business Development Director, Sales
View Jobs
Sign Up for
Job Alerts
We'll let you know when a role you're interested in opens up.
Recruitment & Networking Events
We want to meet you! Learn about our upcoming recruitment events.
Take a Look